Student Organization Support
---
Marketing Your Organization
Room Reservation Resources
Lounge Reservations and After-Hours Access
The Leadership and Involvement Lounge, located in Room 1250 Grainger Hall, is a space for students to study, converse, and gather. Student orgs may reserve the lounge for events or meetings. TV projection equipment is available, and outside catering is allowed.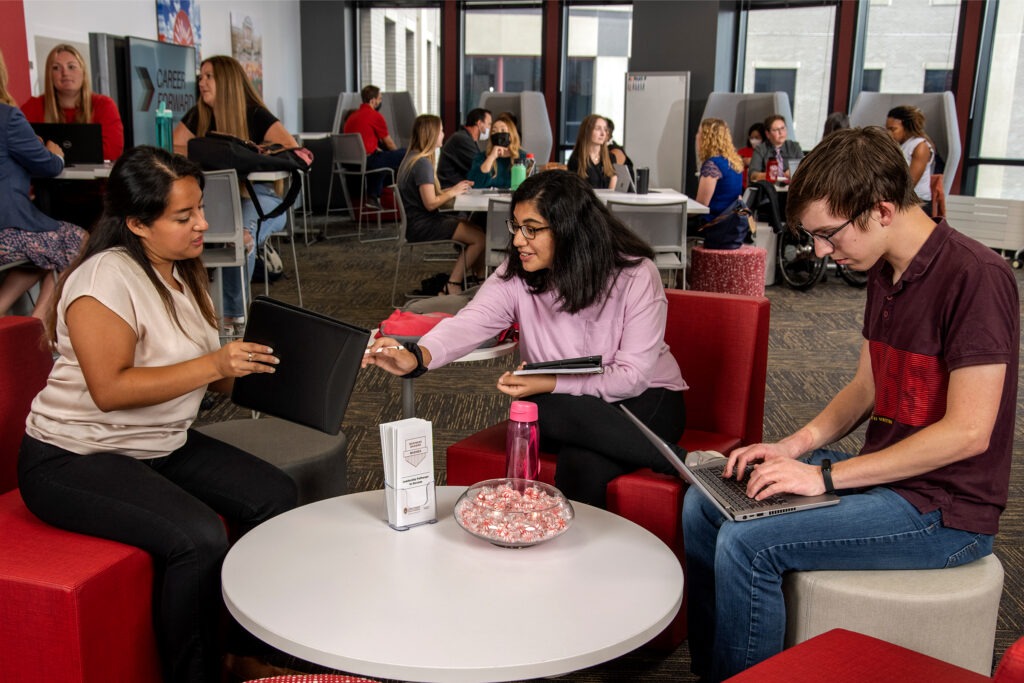 Grainger Hall Reservations
Room reservation access is available in Grainger Hall classrooms when student orgs submit the annual WIN RSO Re-Registration.
DEI Opportunities for Student Orgs
Undergraduate Student Org Diversity, Equity & Inclusion Pathway Program
DEI Pathway Program works with student org leaders on the inclusive efforts of their student organization. View the registration form for more information.
Looking for an individual leadership experience? Check out our Inclusive Leadership Badge under the Business Badger Badge Program.
Student Organization Diversity & Inclusion Council
This Council will make a commitment to diversity, equity, and inclusion (DEI) with the vision of collaborating with fellow org members to create and sustain an inclusive community within WSB. Every business student org is invited to send a DEI representative to engage in and lead this Council. The Council is advised by the Student Life unit.
Contact
Natalie Arriaga de Brooks
Student Life Manager for Engagement
Undergraduate Program Office