It's three o'clock in the morning, the phone is ringing, and Lindsey Uselding (BBA '02) knows that somebody needs help.
On the other end of the line, it could be a panicked homeowner or devastated business owner dealing with damage from a storm, fire, or other disaster. As vice president and co-owner of Ungerman, Inc., a Twin Cities-based property restoration and mitigation company, Uselding has heard and seen it all. But no matter who calls, her approach is the same.
"The number one thing that we need to do is be available, be helpful, and get them through the process," Uselding says. "When you go through an insurance loss or an emergency in your home or business, it's something you didn't plan for. It's unexpected."
It's a career she loves, even though it was rather unexpected itself. After all, when her dad sat her down over breakfast and asked her to manage the family business, Uselding was happily employed in the corporate world.
"Dad had a pen and paper and put a line down the center and wrote 'pros' and 'cons' to joining the family business," Uselding says. "To be honest, the cons were longer than the pros."
But family has always come first for Uselding, and just like the company's clients, her dad needed help. She's also never been able to say no to a challenge: not when her guidance counselor said she couldn't get into UW–Madison, not when the Badger dance team said freshmen weren't allowed on the squad, and certainly not when Target—where she'd eventually work for more than a decade—initially rejected her for an internship.
Now, as a successful business owner, Uselding finds herself taking another leap—this time into television—and her message is clear: Challenge accepted.
Family first
Born and raised in Edina, Minnesota, Uselding remembers a childhood surrounded by family: not just her parents and sister, but also the dedicated people who worked alongside her dad to build a successful company.
"My dad always wanted every employee to feel like a family member, because it was that important," she says.
Growing up around the business, visits to job sites were as common as track meets and dance recitals.
Being surrounded by so much family meant plenty of support, but when it came time to select a college, Uselding knew she needed to spread her wings.
"I needed to be a little uncomfortable and leave home, so I picked Wisconsin," she says.
There, Uselding pursued her two passions: academics and dance. Both taught her leadership skills, how to give and receive tough feedback, and the importance of team culture—something she further refined after graduation as both an executive team leader and store director at several Target stores across Minnesota.
Then in 2013, Uselding was just settling into a new role at Target corporate when her dad came to her with the ask that would be the ultimate test of her leadership skills. She agreed to join the company, but on her terms.
"When my dad brought me on, he had worked in the business for 38 years," Uselding says. "It was time to work on the business rather than in the business."
Sister act
Fortunately, Uselding already had a partner working in the business: her sister.
Kirsten Meehan (BA '04) had been working field jobs at Ungerman during summer breaks throughout college, and after graduating from UW–Madison, stayed on with the company as a project manager and estimator.
The sisters, who had shared a room all throughout childhood and later attended the same university, now found themselves as partners in the family business—and later, as co-owners.
"Kirsten and I have always worked really well together," Uselding says. "We know each other's strengths and we leverage that."
The result: Uselding estimates that Ungerman's business has nearly tripled over the past ten years.
Soon, the rest of the nation will get to see how these two sisters get the job done.
"Kirsten and I have always
worked really well together.
We know each other's strengths
and we leverage that."
— Lindsey Uselding (BBA '02)
Move over, Property Brothers
Chip and Joanna Gaines. Jonathan and Drew Scott. The list of iconic duos at HGTV is lengthy, and it's about to get a little longer with the addition of Uselding and Meehan.
Renovation 911 is set to premiere in early 2023. The show features the sisters crisscrossing the Twin Cities, helping distressed homeowners through the emotional process of restoration and recovery.
Like many of Uselding's ventures, it started with a no. A friend happened to know a producer on HGTV's Fixer Upper and floated the idea that these sisters would make for a compelling TV show.
The idea was politely shot down—more than once. But perhaps fate intervened when said friend's pipe burst in the middle of the night and she caught video of the sisters in action when they came to the rescue. Only then did the producer agree to an official pitch.
Working with a production company, Uselding and Meehan created a demo reel in 2019 which ultimately led to a pilot in 2021. It was such a hit with test audiences that HGTV immediately ordered a slate of eight, one-hour episodes.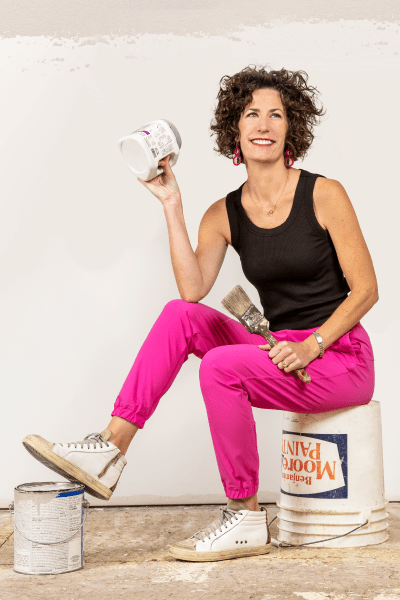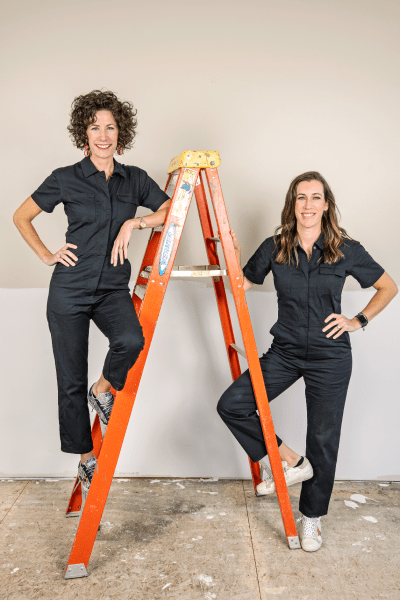 Uselding says the show is a fairly accurate representation of what her company does on a day-to-day basis, although when the cameras aren't rolling, you're more likely to find her behind a desk than you are swinging a sledgehammer. That said, she's not afraid to get her hands dirty, and hopes that the show will encourage viewers—especially women—to consider a career in
the trades.
Beyond the show, the sisters aren't slowing down. They're also working on a new company, Practical Home, aimed at providing savvy solutions to make homes safer through preventative maintenance and design. It's another venture that will require Uselding to step out of her comfort zone.
But as she's proven time and time again, she's not afraid to put in the work.
"You have to be able to soar with your strengths and continue to work on your opportunities," Uselding says. "Once you can do that, you're unstoppable."
---