Succeeding in business means being able to adapt to any situation. That's true now more than ever.
Rapid advances in technology, COVID-19 upheavals, and more socially-conscious consumers have all created significant challenges in today's business environment. Fortunately, WSB's newest faculty members understand these challenges—and are rising to meet them.
Through research, new classes, and hands-on learning opportunities, these six individuals are sharing their expertise with today's students and business leaders, equipping them with the skills and knowledge to tackle even the most complex challenges.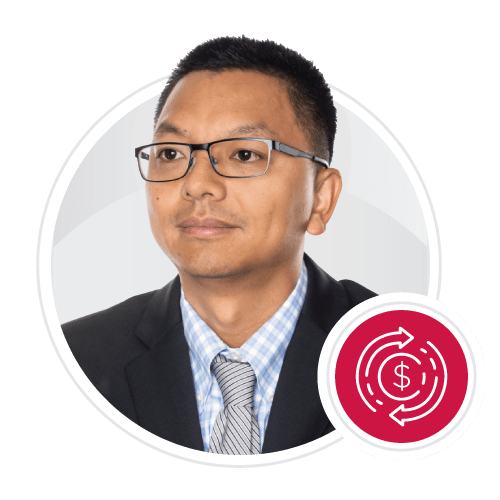 Allen Li leverages digital technologies to help businesses thrive
The adoption of digital platforms by businesses has created new distribution channels, reorganized supply chains, and given customers plenty of new options for engagement. When things work properly, it's a win-win for everyone. But when these digital platforms have different interests than the businesses they serve, things can break down quickly—so coordination is key.
"The constantly changing digital landscape brings in substantial opportunities and challenges for any organization," says Allen Li, who specializes in getting businesses with different interests on the same page.
It's something that many businesses directly experienced during the COVID-19 pandemic. As businesses closed their doors during lockdown, many turned to digital platforms and apps to reach customers and keep revenue flowing. In the case of restaurants, many partnered with delivery platforms such as DoorDash and Uber Eats, despite the bite these services took out of a restaurant's profit.
One of Li's ongoing research projects—funded by a highly competitive Early Career Award from the National Science Foundation—examines possible regulatory policies to balance restaurant revenue, consumer surplus, and the sustainability of the on-demand delivery business.
Allen Li is the Michael and Mary Sue Shannon Professor and an associate professor of operations and information management.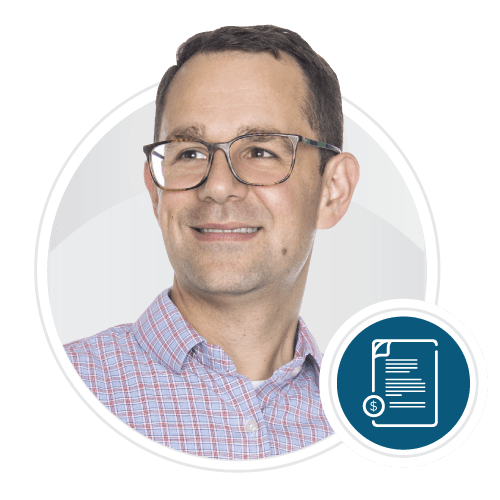 Dan Sacks unpacks the complexity of health care in the United States
The importance of health care can't be overstated, but it's also a major expense for individuals, employers, and perhaps most starkly, the government. Through programs like Medicare and the Affordable Care Act, the federal government spends hundreds of billions each year on health care—funded with tax dollars, so it's important the money is spent wisely.
Dan Sacks studies the intended and unintended consequences of social programs, including health insurance. At WSB, he's teaching a new course on health insurance in the United States, which explores why the health care market has historically been so challenging and how different insurers have survived or failed over time.
He's also turning his lens on the intricacies of health care plan design and how that can impact consumers.
"One stream of my research looks at how smart health insurance plan design can reduce health care spending by steering patients towards high-value, low-cost care," says Sacks. "That potentially means reducing spending without jeopardizing health."
Dan Sacks is an associate professor of risk and insurance.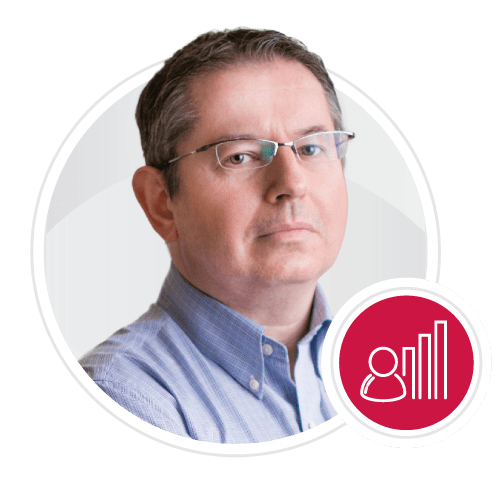 Neil Morgan connects the dots between marketing and financial performance
Neil Morgan has seen firsthand the difficulty many firms have with connecting their marketing activities to financial performance outcomes—something that has chief marketing officers everywhere frequently feeling like they're in the hot seat.
"CMOs are usually the shortest-tenured C-level executives because they struggle to convincingly show how the marketing organization is contributing to growth," says Morgan. "CEOs and CMOs need evidence-based help in figuring out what works, under what conditions, and how to ensure their marketing efforts really move the needle."
Morgan's research takes a data-driven approach to helping business leaders connect marketing assets and actions to firm growth and financial performance outcomes, as well as helping understand how to measure and manage the capabilities that drive such outcomes.
In the classroom, Morgan teaches marketing strategy and brand asset management to MBA students.
Neil Morgan is joining the WSB faculty in January 2023 as an endowed professor of marketing. Submitted photo.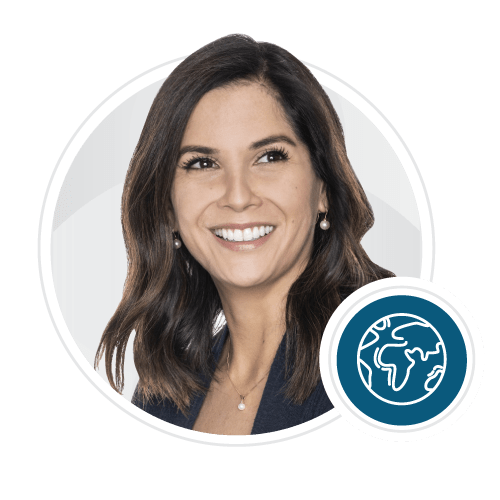 Andrea Tillet goes beyond traditional financial reporting
Andrea Tillet's research evaluates the effectiveness of regulators and standard setters (such as the Securities and Exchange Commission) in accomplishing their mission of setting high-quality accounting standards and enforcing the application of those standards.
"Regulations are costly to comply with, so it is important to constantly evaluate whether the benefits of regulation outweigh the costs," she says.
It's traditional—and important—accounting fare. But it's not all that Tillet is thinking about. "There has been a recent uptick in discussion around how accountants can stay relevant in today's business world," she says. "Investors don't simply care about revenue and earnings anymore. They also care about a firm's contributions to society, their local environment, and more broadly, the planet."
This non-traditional financial data is taking on increased importance in today's business climate, and Tillet is preparing WSB students to be part of that change.
"Future generations of accountants have to learn how to report on things like greenhouse gas emissions, pay equality, and board diversity. It's an evolving and challenging landscape."
Andrea Tillet is an assistant professor of accounting and information systems.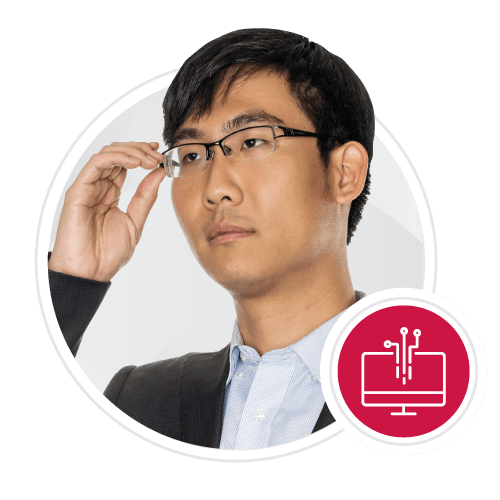 Yi Liu studies the impact of adopting new technology
New or improved technologies have the power to transform businesses—but not always for the better. For every strike-it-rich success story (think Apple launching the iPod), there's a costly flop that never quite catches on (think Microsoft launching the Zune).
With a background in marketing and information systems, Yi Liu builds theoretical models to show business leaders the potential outcomes of adopting new technologies.
"It's important for business leaders to be able to clearly see both the opportunities and the challenges brought by new technologies," he says.
One recent area of interest for Liu is the potential implementation of content moderation technology on social media. While many users have called for stricter moderation on platforms like Facebook and Instagram, the decision to implement it could mean a hit to the bottom line.
"We found that sometimes social media platforms, especially those making money from advertising, may lack the incentive of pursuing an advanced technology for extreme content detection," Liu says. "That's because a less-than-perfect technology may help them earn a higher revenue."
Yi Liu is an assistant professor of marketing.
Michael D. Johnson (BS '78) helps business leaders make better decisions
Business success often comes down to making better decisions. The decisions made on an executive or managerial level, and the resource allocations that follow, determine the success or failure of an organization's strategy. Needless to say, it's a lot of pressure.
A distinguished scholar and social scientist by training, Michael D. Johnson develops management tools to help leaders better understand—and make decisions around—their entire portfolio of customers.
"My work helps firms consider the value of an entire portfolio of current and future customers with whom they have weaker or stronger relationships," says Johnson. "This is important because business executives tend to oversimplify customer-related decisions by focusing, for example, on a subset of loyal customers rather than the value of an entire portfolio of relationships."
The result? Firms are able to make more informed strategic choices on everything from organizational design to corporate social responsibility.
"The common thread across my research is my interest in decision making and generating new knowledge that is applicable to real-world problems," says Johnson. "That's what excites me, whether it is making better business decisions, increasing corporate social responsibility, or fostering innovation and customer satisfaction."
As for his own decision making, Johnson says the choice to come back to his alma mater—this time to teach and lead the marketing department—was an easy one. "It's just great to be home," he says. "Once a Badger, always a Badger!"
Michael D. Johnson is chair of the Marketing Department.
---