We are delighted to announce that Tim Carr has joined the Graaskamp Center and the Department of Real Estate and Urban Land Economics as Real Estate Program Director for Undergraduate Studies. Tim will work with the Graaskamp team to lead classroom instruction and initiatives related to the undergraduate major in Real Estate and Urban Land Economics. In addition to leading initiatives focused on growing the major and improving the student experience, this position will serve as the Department's pathways consultant in the Wisconsin School of Business (WSB)'s Career Forward initiatives.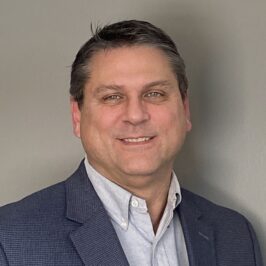 "We are pleased to have Tim Carr join our leadership team as the new Real Estate Program Director for Undergraduate Studies. He brings a wealth of real estate and finance expertise, teaching experience, strong industry connections, and an engaging style that will resonate with students. We look forward to him leading the initiatives to expand and elevate our Real Estate Undergraduate career and co-curricular activities," said Yongheng Deng, Professor, and Chair of the Real Estate Department and Urban Land Economics.
Tim was introduced to Real Estate at a young age with his family having a long history in the Mortgage business. He started his career as a Commercial Loan Analyst, with several Real Estate oriented clients that peaked his interest early on. After receiving his MBA from the University of Chicago, with an emphasis in Finance and International Business, he became an Equity Trader. He left as the Director of Equity Trading to help start Learning Centers for Children with Learning Difficulties that he helped expand across the country. After exiting that startup, he has consulted for Multi-Family owners on the East Coast, sustainability projects in the Midwest, and manages his own rental portfolio. He then became a Lecturer in Real Estate, Finance, and Entrepreneurship at the University of Wisconsin Whitewater, in addition to consulting, where he founded their Real Estate Club and was awarded their College of Business Teacher of the Year Award. He has also been part of several startups ranging from EdTech to FinTech.
"I'm thrilled to be part of the wonderful family that is the Wisconsin School of Business", says Tim. "The hardworking staff, board members, alumni, mentors, and donors are incredibly passionate about the Real Estate Program, and I am eager to contribute to the growth and success of the program with their continued support."
---