The 2019-2020 academic year was full of exciting applied learning and social events for BBA students. Both semesters kicked off with the Center hosting 'Welcome Back' events with current students and an information session for prospective students. Combining current and prospective students allowed admitted students to talk about their experiences and the benefits of being a part of the Center. These events, along with other marketing efforts, increased the number of admitted students to 135 for 2019-2020, a record high.
In collaboration with corporate partners, the Center was able to offer a variety of applied learning opportunities. Target kicked off the semester with a Lunch-and-Learn to discuss career pathways within supply chain management and what the role of an inventory analyst looks like at Target. Andy Ortman (MBA '19) joined us in an applied learning titled "SCM Beyond Manufacturing" to discuss the supply chain industry outside of tangible goods. Then, Madison Gas and Electric (MG&E) representatives came to discuss sustainability and their current NET ZERO initiatives and the impacts they have on the energy industry in Madison. Finally, executive advisory board member Kevin Weadick joined us to discuss virtual supply chains. Although COVID-19 prevented us from meeting in person during the latter half of the spring semester, we continued our applied learning curriculum virtually by discussing current news articles via discussion boards as well as students and staff continually meeting virtually to maintain our sense of community.
The year was filled with several site visits as well. Students started at a Target store where an inventory analyst linked supply chain processes with the in-store experience. Students then traveled to Wollersheim Winery in Prairie Du Sac, WI to take an operational tour of a winery. Staying local, the students went to the Dane County Regional Airport and saw airport operations both inside and outside the facility. The final site visit was to Culver's headquarters to discuss supply chain through the lens of a local franchise.
Other events throughout the year included community building activities such as trivia nights, a cheese curd crawl to Madison restaurants, and Dogs in Grainger Hall – a therapeutic event to relieve stress during busy times of the semester. The semester concluded with a virtual graduation celebration honoring the 49 BBA students moving into their professional careers.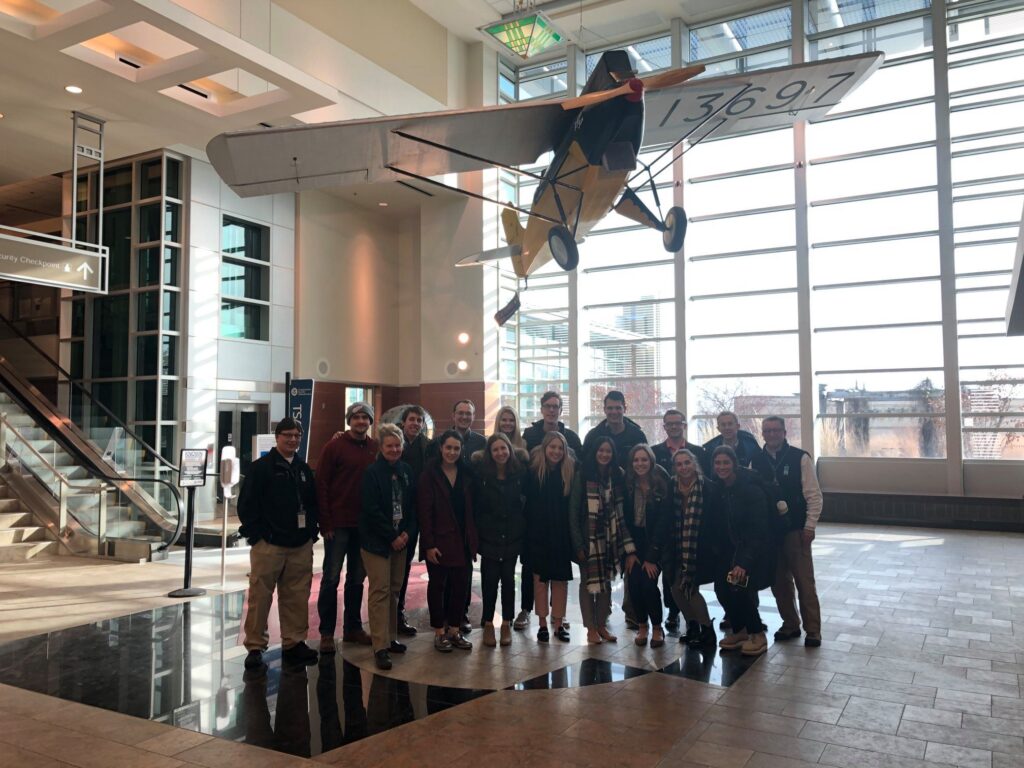 ---