We have 19 students that were admitted into the Weinert Center's Wisconsin Fellowship in Enterprise Development program for the 2021-2022 academic year. We asked the Fellows to share how they got interested in entrepreneurship while providing some background on their past experience and future goals.
We hope you enjoy meeting the Fellowship Class of 2022!
Marina Bagot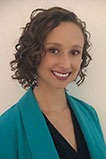 https://www.linkedin.com/in/marina-bagot/
I have always had an entrepreneurial spirit and an interest in the startup world. I started my career as an aerospace engineer and have an MS in Aerospace Engineering from Georgia Tech. I worked for GE Aviation as a design engineer, then moved to a lead position at SpaceX. I jumped at the opportunity to work at a company that was rethinking and reshaping the aerospace industry. Although SpaceX had grown, they always stuck true to their entrepreneurial values with encouragement to question the status quo, redefine requirements, and push business strategy and technology to the limit. I thrived in this environment, surrounded by intrinsically motivated teammates working in a scrappy environment to achieve what others thought was impossible.
I chose to get my MBA to gain a wider breadth of business management expertise that is necessary as a senior executive at a small company or as a founder of a startup. After graduation, I plan on continuing to work with my current employer, a rocket engine startup (Ursa Major Technologies). The enterprise development fellowship provides the skills and focus that align perfectly with my career aspirations. I am very excited for the mentoring and networking opportunities the fellowship provides and to join a cohort of like-minded students.
Samantha Betlej
https://www.linkedin.com/in/samanthabetlej
I graduated from the University of Wisconsin-Madison with a Bachelor of Science degree in Mechanical Engineering, which I chose to pursue because I wanted to become an "inventor." In my professional career, I pivoted this interest in innovation into business and intrapreneurship. As part of a leadership development program, I joined a brand-new team and experienced first-hand what it takes to start up a new business within a larger organization. I then spent several years in product management, where I led the development of a software tool and launched three new service releases. Since then, I focused the first year of my MBA on tech and innovation, serving on the Tech Product Club board and participating in multiple case competitions. I am excited for the opportunity to be a part of the Enterprise Development Fellowship, and I look forward to building my network and strengthening the skills required to be a great intrapreneur and tech product manager.
Brandon Evans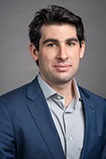 https://www.linkedin.com/in/brandon-evans0/
I graduated from the University of Wisconsin-Madison in 2013 with a Bachelor of Science in Psychology and am a current MBA candidate at the Wisconsin School of Business. I am working towards a career in venture capital, while completing my degree as a member of the Center for Brand and Product Management. I am also currently serving as a fellow at Bascom Ventures, and will intern at American Family Ventures in the Summer of 2021. Prior to my MBA, I worked in and around the startup space for nearly a decade, helping build several successful ventures, before launching my own company, Elevatyr, in 2017. In my role as co-founder and CEO of Elevatyr, I drove the company's seed round financing, growth from three partners to a team of a dozen employees, and the product's successful launch in 2019. I am excited to continue my journey as an entrepreneur and investor as a member of the Fellowship program and hope this experience enables me to make a positive impact on the world around me.
Gladis Guerrero Gee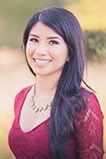 https://www.linkedin.com/in/gladisguerrerogee/
After earning my Bachelor of Business Administration degree from the University of Colorado Denver, I worked in a social media and marketing role for Montagne Jeunesse, a UK-based natural skincare company. In this role, I gained international business experience supporting new product launches, trade shows, and social media efforts in the U.S., Canada, and Latin America. From there, I transitioned to a communications and social media role at the Colorado Department of Education. There, I grew the department's social media presence, worked on website updates, supported programs like the Colorado Teacher of the Year, managed multiple e-newsletters, and conducted critical outreach to Spanish media. Also, I led the creation of a statewide public information campaign for the importance of early literacy.
I decided to pursue my MBA at the Wisconsin School of Business, specializing in Marketing Analytics and Insights, to become an effective leader who can make data-informed decisions. I am excited to be a member of the Fellowship in Enterprise Development program and I'm looking forward to sharing my knowledge and learning from my talented classmates.
Thomas George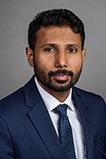 https://www.linkedin.com/in/thomaswisconsinmba/
After completing my engineering degree in Electronics and Communications, I worked for an IIT-JEE Test Prep company as a Mathematics Faculty for two years. I then worked as a Supervisor for a food-processing company for one and half years in an operations and procurement role. Gaining sufficient food supply chain experience, I co-founded a raw food delivery firm and ran it for two years until I moved to Madison to pursue my MBA. During this period, I have picked up execution tactics in my entrepreneurial stint and work out on-the-ground challenges solving customer problems. With my hands-on startup experience, I look forward to contributing to the Wisconsin School of Business's Fellowship in Enterprise Development program while learning from my peers as well business leaders. I intend to utilize the skills that I develop from the program in the job roles ahead, and in long term in my venture when I eventually move back to India.
Deeptanshu Jha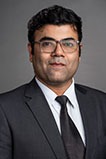 https://www.linkedin.com/in/deeptanshu-jha/
I have eight years' experience spanning banking, technology, entrepreneurship, teaching and volunteering. For the last four years and eight months I was a Probationary Officer/Assistant Manager in State Bank of India, a global Fortune 500 company and India's largest bank. I handled different responsibilities ranging from credit assessment, retail operations, risk management and regulatory compliance. One of my most interesting assignments was small business credit where I got to engage extensively with startups and small businesses, assessing their financial position to provide loans to grow and expand. I will be joining Intuit in the summer as a product manager, continuing in my vision to use technology and reduce the small business failure rate.
Samuel Johnson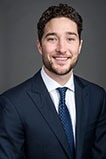 https://www.linkedin.com/in/samuel-johnson-miz-wisc/
I have spent the majority of my adult life studying two things, science and sustainability. After graduating from the University of Missouri, with a Bachelor of Science degree in Biochemistry, I accepted a job, as a commodity trader, working for a recycling firm. Next, I came to the University of Wisconsin-Madison MBA program to find the intersection in between finance, science, and sustainability. To find the solution to the complex problems currently facing business, an entrepreneurial mindset is required. It is for this reason that I am honored to be a part of the Fellowship in Enterprise Development Program. I am excited to learn and network with the many outstanding minds involved in this program.
Chetan Kamalraj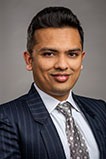 https://www.linkedin.com/in/chetan-kamalraj/
I always wanted to make an impact on people lives and what better way to do that than building an organization that would do so. Hence, I am pursuing the fellowship to learn to build and run a new organization.
I have completed my bachelor's degree in engineering and worked in the Tech sector for six years in various roles. I have led teams, worked in cross-functional roles, and worked with people across geographies to achieve high impact results. I have learned how technology can enhance people's lives. I have owned products from inception to delivery. I was also involved in a network marketing company that allowed me to work for myself which was an enriching experience. I choose to do MBA at Wisconsin School of Business for a broader perspective of different business functions and staying at the heart of technology by specializing in Operations and Technology management. I am excited to be a member of the Fellowship in Enterprise Development program and look forward to a journey with my super-talented, fun, enthusiastic batchmates.
Kwesi Kwapong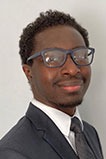 https://www.linkedin.com/in/kwapong/
Starting in 2014, I worked with a local architectural firm based in Sarasota, FL while I completed my studies in architecture at Cornell University. During my time with the firm, I learned how to navigate the interdisciplinary construction design process through projects in a range of fields including hospitality, residential and commercial. As the firm began to grow and evolve, new initiatives were started in mixed reality technology and I leaped at the opportunity to experiment in an emerging field. This was where my entrepreneurial aspirations began as I worked with teams to develop and implement projects leveraging mixed-reality technology. As an member of the Fellowship in Enterprise Development program, I intend to build upon and explore my capabilities to help industries transform through experiential technology.
Jason Lee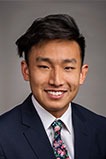 https://www.linkedin.com/in/jasonlee3/
I graduated from UW-Madison with a double major in Neurobiology and Psychology. Prior to my MBA I was working at Epic as Quality Assurance Specialist. My interest in pursuing an MBA in Marketing Analytics and Insights stems from my desire to understand the influences behind human behavior, which was also the reason I pursued my undergraduate degrees. My passion for entrepreneurship stems from my experiences in my family restaurant and food cart business and the entrepreneurial spirit that my family instilled in me. I look forward to expanding upon the knowledge I've gained throughout the years and further developing through the curriculum of the fellowship.
Daniel Mellen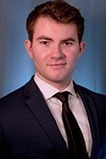 https://www.linkedin.com/in/daniel-mellen1/
Prior to joining the University of Wisconsin-Madison Full-Time MBA program, I graduated with a Bachelor of Science degree in Finance from DePaul University and had a career as a financial analyst with CVS Health. I was able to refine my financial planning and analysis skills and work in a cross functional role, exposing me to a wide array of the healthcare industry. I came to the Wisconsin School of Business to develop my financial skills to help high growth companies and learn how to start a venture from the inside. The next steps in my journey include a summer internship in treasury for a cybersecurity company. I am beyond excited to strengthen my skillset in the Weinert Center for the Fellowship in Enterprise Development program.
Joseline Nyinawabera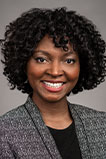 https://www.linkedin.com/in/joseline-nyinawabera/
After obtaining a Bachelor of Business Administration degree with a triple major in Marketing, Management, and Human Resources from the University of Wisconsin-Madison School of Business, I started my career in the consumer packaged goods industry working for Mondelez international. After several years there, I decided to pursue my entrepreneurial calling. As a licensed realtor and marketing fanatic, I co-founded HomeSlanger, a real estate marketing tech startup. Although the venture did not "succeed," while working as a marketing strategist at Wisconsin School of Business, I took those learnings, combined them with my work experiences, and started BlkBld & Co., a boutique marketing consultancy.
I am extremely excited to continue building my business acumen, learning from my classmates' experiences, and developing the entrepreneurial management and analysis skills necessary to become a successful entrepreneur.
Folarin Omotoriogun
https://www.linkedin.com/in/folarinomotoriogun/
I am particularly interested in social enterprises. At the age of 15, while growing up in Nigeria, I started my first business, selling affordable ice blocks to my local community where most small-scale soda sellers could not afford a refrigerator or even the electricity required to refrigerate their drinks. Such problems that empower people continue to excite me, whether as a product leader within an existing organization or within my company working on my own ideas. Most recently, while at Interswitch, a top financial services firm, I led the development from scratch, through to the market launch of new payment processing platform scaling transaction processing volumes from $44 million to $64 million. Being passionate about social entrepreneurship, I have also implemented and launched the first social Internet speed test tool, WhoFastPass, helping thousands of users determine which Internet providers to patronize in Africa. My excitement for entrepreneurship also translates to my extra-curricular work here in Madison, where, as a 1st Year MBA Student I led a team to earn 2nd Place in the CS Nest startup pitch competition out of 22 teams. For the future, I particularly look to work on challenging problems that provide significant value to the world through technological innovations.
Nitheesh Polamreddy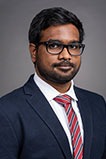 https://www.linkedin.com/in/nitheesh-reddy/
I find great satisfaction in solving problems and finding easier ways to do tasks. I have forever dreamt of starting companies to solve challenges I faced in India while growing up. At long last, a few years ago, I started my own fashion and accessories startup called NJ Affair after moving to Costa Rica while concurrently working a full-time job. With no prior experience in running a business, I faced multiple challenges but, by being persistent and taking calculated risks, I eventually succeeded in making the business profitable. I consider this the highest achievement in my career. In the long term, my career goal is to move back to India and start a nonprofit career coaching company to help students in India achieve their dreams. I am thrilled to join the Fellowship in Enterprise Development program and further my learning from entrepreneurs and business leaders in the community.
Akhildev Remesan
https://www.linkedin.com/in/akhildevremesan/
I am an MBA candidate graduating in May 2022 at the University of Wisconsin–Madison specializing in Corporate Finance & Investment Banking. I am also the Co-President of the University Student Graduate Finance Organization. I have experience in founding a technology startup and have more than ten years of technology consulting industry experience. My professional experiences include – being part of the biometrics-based SSN initiative by Govt of India; and helping US State Governments with their healthcare technology transformation efforts when working at Deloitte Consulting. I am currently an associate at Wisconsin Investment Partners (Angel Investment Group), working with founders and investors in the mid-west region.
I am looking forward to being part of the fellowship program to network and learn from his mentors and peers.
Charlie Scott
https://www.linkedin.com/in/chscott414/
With nine years of experience building and refining brand, product and sales strategies in enterprise technology and consumer retail, I was thrilled to join the Wisconsin School of Business' Graduate Class of 2022 to pursue a Brand & Product Management MBA in preparation for a career in shaping tomorrow's iconic companies. I am an avid skier and outdoorsman, and am passionate about art, architecture, food, wine, travel and music. I serve on the Milwaukee 7 Economic Development Partnership's Artificial Intelligence Expert Network, and am deeply involved with the American Heart Association, for which I promote heart health under 50 and a cure for Lipoprotien(a) as a volunteer media advocate.
Alyssa Spiel
https://www.linkedin.com/in/aespiel/
Prior to joining the University of Wisconsin-Madison MBA program, I spent more than 10 years in marketing roles where I honed my skills in strategic planning, budgeting, digital communications, and advertising. I have naturally developed an entrepreneurial approach to solving business challenges throughout my career—having worked at a tech startup, two small businesses, and through five years of board leadership with a local nonprofit. As an aspiring Brand Manager, I realize the importance of innovation and experimentation, and how valuable the principles of entrepreneurship will be in making smart, agile decisions. I am excited to work closely with Weinert Center faculty, alumni, and local companies to learn, network, and become a stronger business leader as I start this next chapter in my career.
Ngoc Tran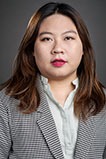 https://www.linkedin.com/in/trangngoctran/
My entrepreneurial spirit comes from my father, a CEO and founder of a construction company who is without a full-time bachelor degree. From him, I learned that entrepreneurship gives one ownership to follow one's dreams but also enables each of us to contribute to people, including employees, customers and the society. When I was 20 years old, I started my own business of selling imported confectionery in three big cities in Vietnam. The business gave me money to live independently through the university life but, more importantly, I was able to get familiar with different stages in entrepreneurship, from identifying the opportunity, developing the business strategy to implementing the plan and managing the P&L. Along with my interest in entrepreneurship, I have an endless passion for market research and my long-term goal is to build a small market research agency in Vietnam with a focus on small and medium enterprise segment. While my previous working experience and education have prepared me with an expertise in market research, I hope that I can learn more about entrepreneurial mindset and "selling" skill in the fellowship. I cannot wait to contribute a perspective of a market researcher to the program as well as gain knowledge from other fellows and alumni in the Weinert Center.
Owen Wade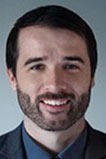 https://www.linkedin.com/in/owen-wade/
I graduated from the University of Iowa in 2010 where I double majored in Cinema and Art. I am a storyteller at heart, so I thrived on opportunities to be creative and work on projects that captured diverse stories, topics, and experiences. While pursuing my degree I realized I also had a strong interest in healthcare, and I began working for a lab specializing in the research of rare genetic disorders. After completing my undergraduate degree, I remained in healthcare for more than 10 years where I became a research coordinator for multiple observational studies and clinical trials. Concurrently, I launched a video production company in order to further develop my creativity and passion for entrepreneurialism. In this role as a media producer, I partnered with a regional business accelerator that represented more than 400 Iowa-based companies. I enjoyed developing pitches and strategies for marketing campaigns and creating effective video content to help drive engagement and sales. As a Fellow in the Enterprise Development program, I look forward to working closely with entrepreneurs and local business leaders.
---