We have 13 students that were admitted into the Weinert Center's Wisconsin Fellowship in Enterprise Development program for the 2023-2024 academic year. We asked the Fellowship students to share how they got interested in entrepreneurship while providing some background on their past experience and future goals.
We hope you enjoy meeting the Fellowship Class of 2024!
Hector Aviles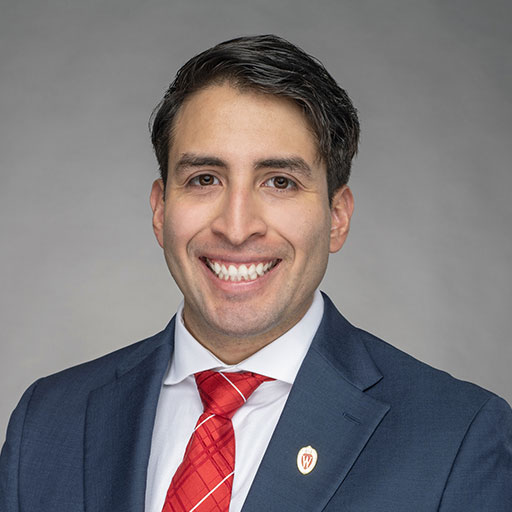 I have always had a passion for entrepreneurship. Growing up in Wisconsin, I joined the Navy at 18 as a combat medic, where I learned valuable skills in leadership, teamwork, and problem solving. After completing my service, I pursued my undergraduate studies at UW-Madison, where I also interned as an Area Manager for Amazon.
After graduation, I worked as a Credit Analyst for a few months before starting my MBA in Corporate Finance and Investment Banking. During my studies, I interned at a Venture Capital firm in the fall semester of 2022, and I had the opportunity to participate in various accelerators to further develop my entrepreneurial skills.
Outside of my academic pursuits, I co-founded a car detailing business with my brother. This experience gave me a firsthand understanding of the challenges and rewards of starting and growing a business. I am passionate about using my skills and experiences to create innovative solutions and make a positive impact in the world of entrepreneurship.
I am excited about what the future holds, and I look forward to continuing to build my skills, network, and knowledge as I pursue my entrepreneurial goals.
Amber Bushey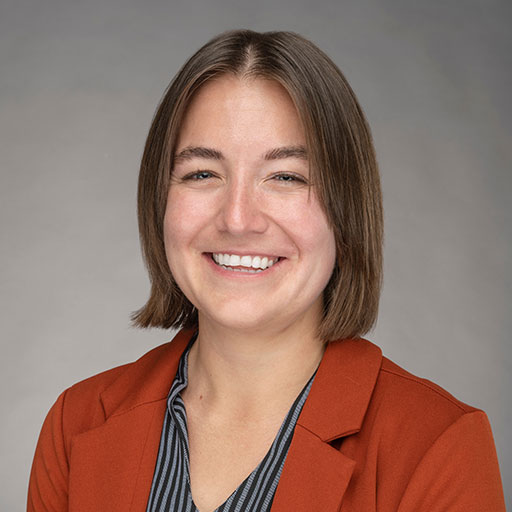 I graduated from Carleton College in 2013 with a bachelor's degree in political science and subsequently accepted a year-long teaching fellowship in China. Once I was back state side, I joined Axiom, a high-growth legal technology firm, as their second new market growth hire, where I led the company's expansion in both domestic and international markets. I rotated into several different roles during my time at Axiom, building and hiring a new analytics team and managing various corporate development initiatives, including two company spin-offs and a major private equity investment. Eventually, I found myself drawn towards the product development side of our business, where I was hired as a product manager overseeing our talent search and pricing platform. Post-MBA, I am looking forward to securing a product management or innovation strategy role, and I am excited to leverage the diverse knowledge and experiences of the Wisconsin Fellowship program and alumni to continue to hone my entrepreneurial skillset.
Sahil Dev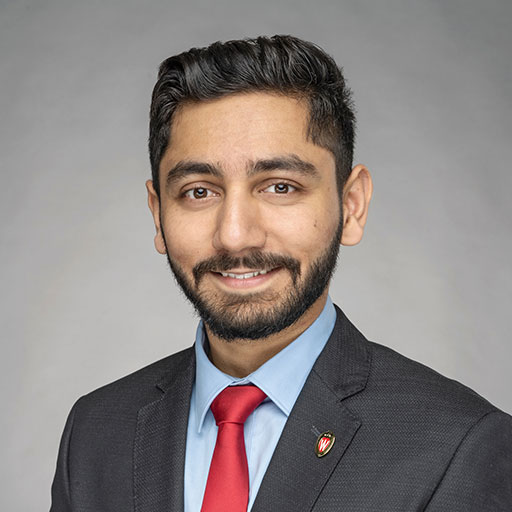 I am Sahil, an MBA student at the University of Wisconsin-Madison. I graduated from IIT Kanpur in 2016 and have six years of experience in leading software development and launching customer-centric products. I have experience working with retail giant Target Corporation as well as fast-paced startups – iManage, a software startup, and Vedantu Innovations, an educational technology startup. I am now pursuing my MBA to formally learn the product management process and get a holistic understanding of business development. I am aspiring to be a product manager and build innovative technological solutions using my strong problem-solving skills, entrepreneurial mindset, and human-centric approach. After working with startups, I believe that an entrepreneurial mindset is key to building and launching successful products. I am excited to be a Fellowship student with the Weinert Center and look forward to a year of great learning with my highly talented and energetic classmates.
Johnny Gomez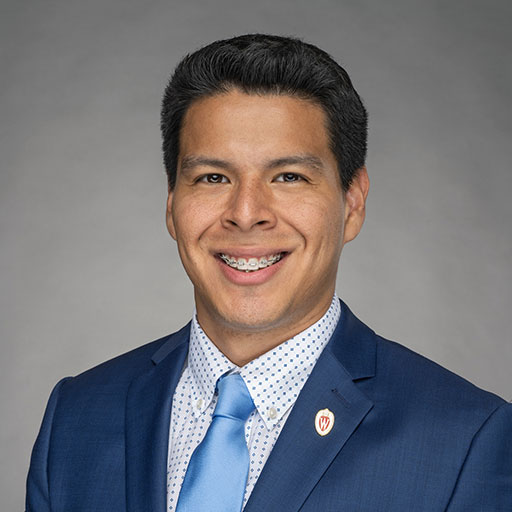 My name is Johnny Gomez, and I am currently an MBA student at the University of Wisconsin- Madison, specializing in Brand & Marketing Management. Born in Managua, Nicaragua, I always felt a solid entrepreneurial spirit pulling at me. I sold my peers fireworks, games, cards, and balloons at eight years old. I knew right away that I enjoyed being in business. Shortly after graduating with my BBA degree from the University of Wisconsin-Green Bay, I opened an insurance agency, J Go Solutions, LLC, providing financial insurance services to retirees. I plan to expand my customer base and digital social media channels and offer more competitive products in different states. In addition, I plan to join a tech start-up company in the coming years and leverage my MBA education by applying analytical, strategic, and leadership skills to solve business problems and drive growth in an ever-changing innovative environment.
Brandon Kalinske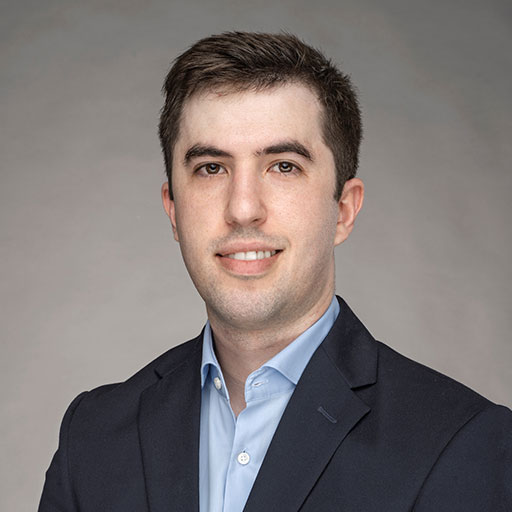 Coming from California, I have seen first-hand how much development and growth can come from entrepreneurship making it an area of business that that has always fascinated me. Having worked at a few startups, and with many of them as clients at various agencies, I find the startup world exciting and very rewarding. I hope to make good use of my past experiences within the Weinert Center, while simultaneously getting to learn at a foundational level of how to develop an idea and turn it into a functioning business. By pairing the Wisconsin Fellowship program with my MBA in technology product marketing, I know I will have an edge in the corporate world by being able to evaluate different business models and the profitability of an idea.
Rachit Khaitan
Currently, I am pursuing an MBA with a specialization in Technology Strategy and Product Management. I have always been passionate about technology and its impact on society. My undergraduate engineering degree in Information Technology and my work experience with Credit Suisse provided me with considerable technical knowledge and exposure in building software products. During my seven years at Credit Suisse, I played multiple roles, including software developer, business analyst, project manager, and product manager. These roles gave me hands-on experience in the end-to-end product development lifecycle, led cross-functional engineering teams in agile environments, developed stakeholder management and project management skills, and sharpened my understanding of digitalization.
My entrepreneurial journey began in March 2020 when the Covid-19 pandemic created difficulty for underserved people from rural areas to seek affordable medical services. I stepped up to ensure the continuity of medical services in my locality and used my technological and interpersonal skills to transform the in-person operations of a health-care clinic into a digital clinic. This initiative became successful in providing affordable health-care services to approximately 5,000 patients through 10 medical practitioners by the end of 2021. This experience taught me the value of entrepreneurship and the positive impact it can have on society. As a result, I joined the Weinert Center's Wisconsin Fellowship in Enterprise Development program to further develop my skills in entrepreneurship and enterprise development. My future goal is to contribute positively to society by identifying unsolved problems and coming up with feasible and scalable solutions.
Rishabh Lakhotia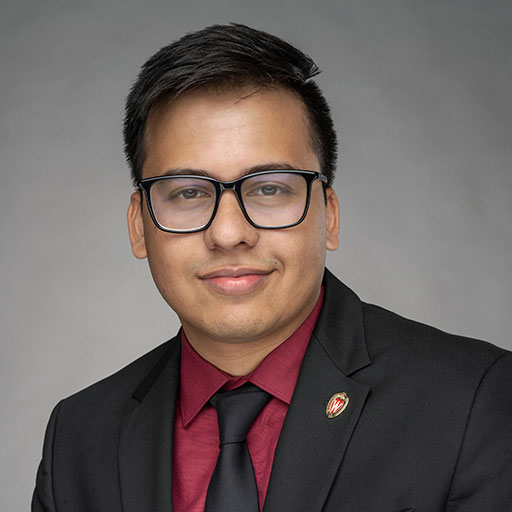 Prior to joining the MBA program, I worked for seven years at Fidelity Investments in software development, data analytics, and product management roles. At Fidelity, I closely experienced and learned more about the financial services industry. I used to collaborate with the fund and investment management team and built data and technology solutions that were needed to meet current operational needs and launch future investment products. I was fascinated by the volume of data and breadth of technology that went behind the science of financial decision-making and the positive impact it had on the lives of the people who placed their trust in us.
This realization inspired me to learn more about product management and entrepreneurship. It is my hope and dream to be able to build technology products that add value to people's lives and make them better by enabling equality of access to information, resources, and services so that they can make better decisions for themselves and their families.
I am excited about the learning opportunity that the fellowship presents to acquire skills and knowledge necessary to transform my vision into reality.
Sonakshi Mittal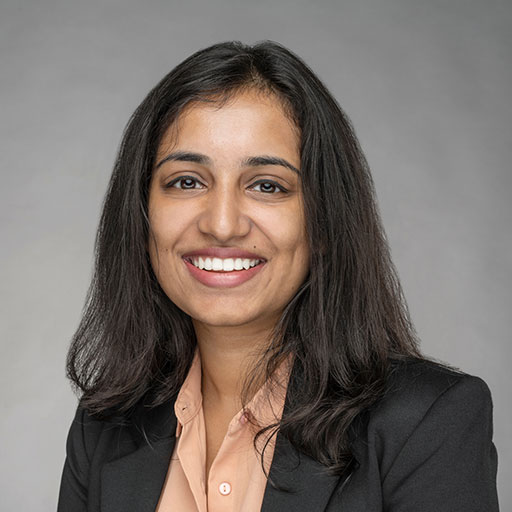 I am a passionate problem solver with a knack for finding solutions that move technology initiatives from ideation to market. I was fascinated by technology from an early age so decided to pursue undergrad in Computer Science. Following my degree, I spent four years working in consulting firms as a Business Analyst and a Product Manager where I gained valuable experience in customer service, project management, and stakeholder management. My passion for education and love of learning inspired me to establish a childcare center. It provided high-quality education and care to over 250 children, and I managed a team of 40 staff members. I joined the Wisconsin School of Business to specialize in Technology Strategy and Product Management, with the aim of developing a comprehensive skill set to create products that meet customer needs and seize market opportunities. I believe that entrepreneurship is crucial in strengthening the skills required to recognize market gaps and innovate new solutions. I am excited to be a Fellowship student with the Weinert Center and look forward to a year of great learning with highly talented individuals.
Angana Nath
As a passionate tech product enthusiast with a dream of uplifting the underprivileged, I am excited to introduce myself as an Enterprise Development Fellow. With a strong academic background in electronics and communication engineering at both the undergraduate and postgraduate levels, I have spent the past five years working as a software developer and product owner at companies such as Qualcomm and Western Digital (SanDisk). During this time, I discovered that my productivity peaked when I possessed a holistic understanding of the products I worked on and enjoyed collaborating with stakeholders from cross-functional teams. This realization led me to pursue my MBA at the Wisconsin School of Business, where I aim to enhance my business acumen and leverage my strengths to pivot into leadership roles.
I firmly believe that an entrepreneurial mindset is not just essential for those who aspire to establish their own firms, but also a critical attribute for any organizational leader. Although I aspire to empower underprivileged sections of society through my future ventures, my immediate goal post-graduation is to transition into product management roles. I am thrilled at the prospect of being a Fellowship student, working alongside my peers to learn, grow, and collectively achieve our objectives.
Sakhib Salikhov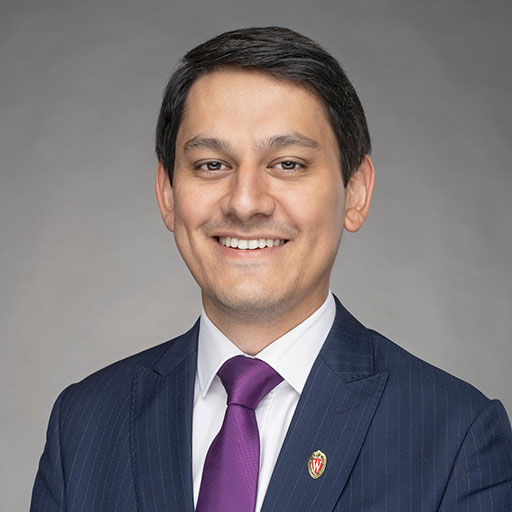 I have always been passionate about freedom and believed that entrepreneurship is directly linked to this concept. This drove me to pursue a degree in Entrepreneurship and Management during my undergraduate studies. I strongly believe that sustainable and innovative ideas that address the needs of society can significantly enrich one's life. To achieve this, a solid understanding of business is essential. That is why I chose to complement my MBA program with a focus on Entrepreneurship and Enterprise Development.
My goal is to extract the maximum benefit from this program in terms of networking, knowledge acquisition, and ideas that I can later implement. My lifelong aspiration has been to connect with people, create something meaningful, and make a positive impact. My involvement in Foreign Trade activities and large-scale Greenfield projects in the automobile industry in my home country has allowed me to pursue this mission. Looking ahead, I aspire to create an even more significant impact, and I believe that starting my own venture will be a key step in achieving this goal.
Barry Shepherd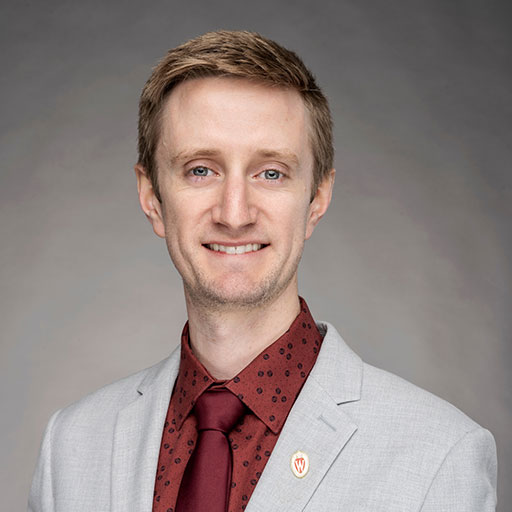 I have always had a passion for creative problem solving and improving people's lives. These interests led me to study Mechanical Engineering at UW-Madison where I focused on alternative energy solutions for automobiles. After graduating in 2017, I moved to Michigan where I worked as an EV Product Development Engineer at Ford for five years. While working as an engineer, I gained an appreciation for the role of fast-paced innovation within a business and found myself wanting to apply my problem-solving skills towards business ideas of my own. I began to explore the world of entrepreneurship and immediately knew I had discovered my calling. I launched a dog bunk bed company with my friends to get a firsthand taste of the challenges of starting a company. To gain a deeper understanding of business and unlock new resources to accelerate my entrepreneurship journey, I moved back to Wisconsin where I am currently earning my MBA with a specialization in Marketing. To be able to immediately make use of the knowledge, resources, and network that I have gained at the Wisconsin School of Business, I launched a movie recommendation platform called Ranksy. The experience has been extremely rewarding and I am so grateful for the opportunity to take my journey to the next level through the Fellowship in Enterprise Development program.
Linh Tran
I am always intrigued by how a business is developed from an idea and how business leaders facilitate company growth and navigate through business challenges. For the past few years working for a local investment firm in my home country of Vietnam, I was fortunate to gain valuable exposure to business decision-making, particularly amidst the changes of investment environment, the emergence of certain industries, and the unprecedented challenges posed by the COVID-19 pandemic. Through these experiences, I learned that entrepreneurship can be in any industry, for any business, and the entrepreneurial mindset is a comprehensive skillset for not only business owners but also managers.
My strong interest in addressing housing issues combined with designing beautiful houses and sustainable living communities prompted me to pursue my MBA specializing in Real Estate. I am thrilled to be part of the Enterprise Development Fellowship program with my talented classmates, and I look forward to learning about business creation and management to one day become an effective leader and entrepreneur.
Ezra Bennet Wood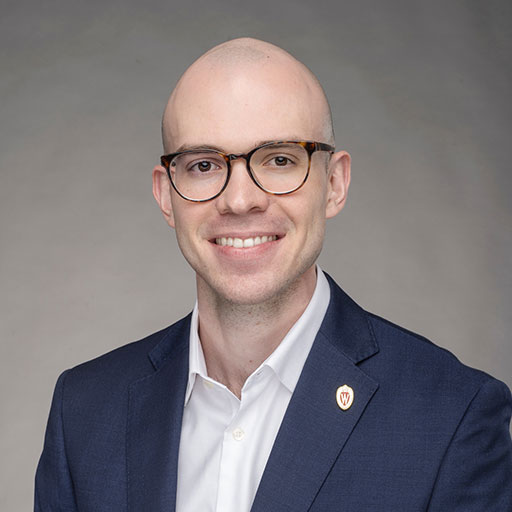 My interest in entrepreneurship grew from my interest in investing. I began investing during my freshman year of college and focused on next-generation companies, particularly in healthcare, science, and technology. After earning my degree in economics, I joined the Air Force, then worked in wealth management, and as a private investor before matriculating into the MBA program here at UW. I am thrilled to be a fellowship student with the program and look forward to collaborating with entrepreneurs and mentors interested in building next-level businesses for a phenomenal future.
---