Providing innovative educational opportunities is at the core of the Wisconsin School of Business's mission. WSB faculty design curricular and cocurricular activities that inspire students to learn and engage in new ways, with one such effort recently garnering national recognition. Jaime Luque, an assistant professor in WSB's Department of Real Estate and Urban Land Economics, has been named a 2017 Ideas Worth Teaching Award winner by The Aspen Institute Business and Society Program for a portion of his Real Estate 420: Urban and Regional Economics course—an assignment designed in collaboration with WSB's educational innovations team to address affordable housing in the Madison area.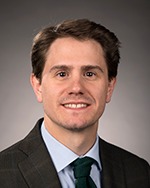 One of only 20 such awards given worldwide, the program acknowledges unique, forward-thinking undergraduate and graduate business courses that inspire and prepare future business innovators. A release from the Institute states that this year's winners focused on "critical social issues ripped from the headlines" and "paint a picture of what is possible in management education."
"At a time when business leaders face intense scrutiny about their role in social issues, these award-winning faculty are bravely challenging the 'norms' of what is taught in business school—and creating leaders who can navigate a highly uncertain environment," explains Claire Preisser, associate director of The Aspen Institute Business and Society Program.
Suzanne Dove, WSB's assistant dean for academic innovations, spearheads an educational innovations team that includes Ron Cramer, senior instructional designer and technology consultant and Angela Richardson, artist-in-residence at the Wisconsin School of Business. The team worked with Luque in all stages of project creation, including the initial design and outcomes. Prior to joining WSB in 2012, Luque was a visiting professor at the Carlos III University of Madrid.
Luque decided to add a unit on affordable housing to his course, a three-credit, required class for WSB real estate majors, most of whom are second and third-year undergraduate business students. Luque was excited by the chance to incorporate a hands-on, real-world learning opportunity for his students to grapple with this societal challenge. He introduced his students to the multiple factors of housing precarity and homelessness through excerpts of Mattew Desmond's book Evicted! Poverty and Profit in the American City. Then, student teams met with community stakeholders including nonprofit organizations, advocacy groups, law enforcement officials, real estate professionals, and homeless individuals themselves to better understand the lack of affordable housing in Madison and its environs. Presenting in teams, students pitched their findings and potential solutions to developers, and real estate professionals last fall in a public forum hosted by WSB called "The Big Event on Homelessness and Affordable Housing."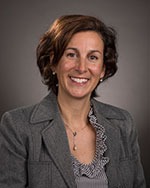 Dove says the project was feasible in part thanks to donations to the Wisconsin School of Business Innovation Fund, which supports new methods in teaching and learning. "That class puts into action the Wisconsin Idea, fostering beneficial connections between the university and the lives of people beyond the boundaries of the campus. It also illustrates the Wisconsin School of Business Innovation Fund mission of creating opportunities to employ new teaching approaches that inspire student learning," Dove says. "Applied learning and guest speakers became an opportunity for students to get out into the community and learn firsthand about the issues surrounding affordable housing."
Since 1999, The Aspen Institute has acknowledged exceptional professors in the field of business. This year's Ideas Worth Teaching Awards winners will be honored at a forum co-hosted by the Institute and the University of Michigan's Ross School of Business, Working Toward Shared Prosperity: An Academic-Executive Dialogue of academic and business professionals in Ann Arbor, Michigan, Oct. 26-27.
---