As I reflect back on my career, I can see pretty clearly that I faced steep learning curves at key points. Perhaps the biggest transition was when I went from being the Chief Learning Officer at Hewitt Associates in Chicago to being Chief Human Resources (HR) Officer. I had spent my entire career on the learning and development and organizational development side of HR. I had never been an HR generalist, or recruiter, or compensation specialist. I had never worked HR operations. Despite this lack of HR experience, I was made the head of HR and jumped into the deep end of that pool.
What I soon discovered was that I was able to pick up the HR stuff pretty quickly with the help and patience of the team around me. It was general business acumen that proved to be my key competency deficit. I was suddenly thrust into the C-suite where the conversations were strategic, systemic, and rich with a business language that I was familiar with, but not fluent in: marketing, business operations, finance, and supply chain.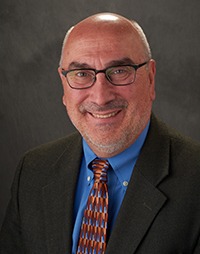 How did I cope? I read a lot about these subjects. I asked plenty of questions to any and all experts that would spend time with me. And, over time, I picked it up. My time to proficiency? Maybe three years.
Since then I learned that most leaders of functions—IT, HR, legal, compliance, real estate, and even finance—had the same steep business acumen learning curve to overcome like me. When we compared notes, I found out that some just stuck to their technical knitting and really did not even attempt to build their business muscle. These leaders had good runs in senior roles, but for the most part acknowledged they did not really play a strategic role. Others did what I did and muddled through to the strategic side with a lot of personal or individual effort. Still others did something that I should have done. They jumped-started the build-out of their business acumen by joining an MBA program or participating in some kind of executive education offering aimed at general managers. Given that I had spent most of my career in learning and development, it's kind of embarrassing that I didn't take this route myself. Live and learn.
Now when I meet functional leaders reaching the top of their career ladder and poised to make a strategic impact in their organizations, I always advise them to get some kind of executive professional development early in that transitional moment. I counsel them to be sure the program balances general leadership content with business-specific content like finance, operations, and marketing.
Of course, here at the Wisconsin School of Business, we have MBA offerings and executive education offerings available to professionals from all parts of an organization, not just functional leaders. But I think any functional leader reaching the top of her profession who is eager to make a strategic impact should seriously consider such programs as a key element of a successful transition to executive leadership.
Learn more about the new professional development certificate, Transition to Executive Management, at the Wisconsin School of Business Center for Professional and Executive Development.
---