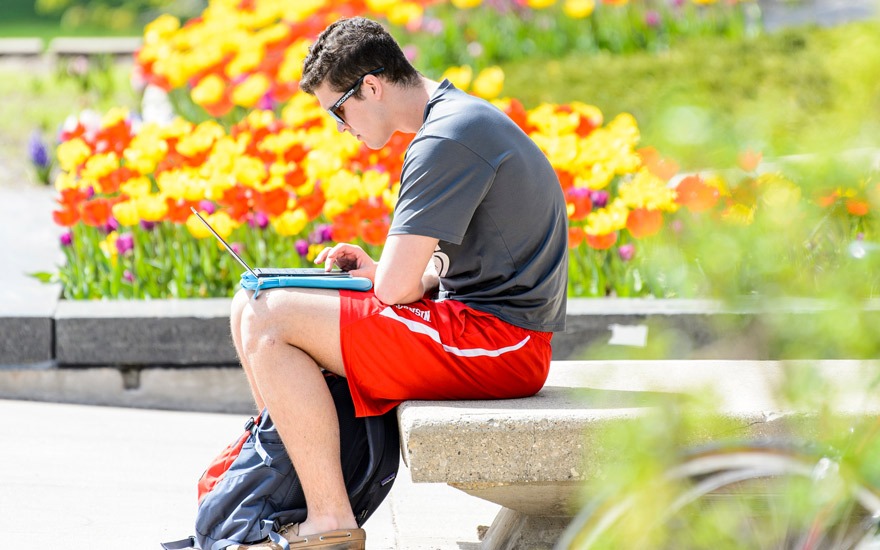 Starting this summer, nonbusiness majors at the University of Wisconsin–Madison will have increased opportunity to earn a credential for taking business coursework. The Summer Certificate in Business Fundamentals is now open for enrollment for all undergraduate students earning a degree outside of the Wisconsin School of Business (WSB).
The certificate is a long-planned project of WSB's educational innovation team and undergraduate program. The certificate is designed as an all-online experience, giving students who are off campus or pursuing internships or summer co-curricular experiences the ability to take popular business courses online and build critical skills for the workplace.
Associate Dean of the Undergraduate Program Brian Mayhew says the certificate is important for WSB's ability to meet the demand for business education and provide busy students with a streamlined set of career-preparing courses.
"There is a growing need for business skills. The Summer Certificate in Business Fundamentals gives students studying engineering, computer science, or the liberal arts the ability to get a holistic overview of the key abilities needed in business to prepare for a post-UW career."
Students earning a Summer Certificate in Business Fundamentals take one accounting course and choose three courses in either finance, marketing, management, operations, or risk. Taking the courses online in the summer helps students keep pace with their graduation timelines.
To date, WSB has focused much of its growth in online classes during Summer Term, a time when students are able to work, intern, and live anywhere and still take high quality courses. Online courses saw the highest increase in enrollment over the past two summers and were on pace to fill up quickly this summer, even before UW–Madison Chancellor Rebecca Blank's announcement that all Summer Term courses would move online for 2020 due to the COVID-19 pandemic.
Summer courses overall help students create flexible schedules and give them the ability to take one or two courses at a time. Students earning the new certificate additionally have the opportunity to focus on new subjects and explore their post-graduation options.
The Summer Certificate in Business Fundamentals is the third non-degree undergraduate offering from the Wisconsin School of Business, following a broader, more intensive Certificate in Business, and a Certificate in Entrepreneurship.
---