For many of us, it's been more than two years since we've traveled internationally due to pandemic-related restrictions and safety concerns. But for some Business Badgers, living and working outside the United States is the norm. Thousands of WSB alumni currently live internationally in more than 85 countries. We caught up with three of them who are enjoying life abroad while working in e-commerce, real estate, and finance.
---
Yi Ju
(BBA '12)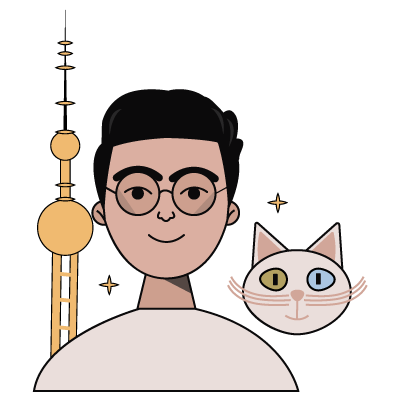 Title: CEO and founder, MollyBox
Current location: Shanghai, China
Hometown: Suzhou, China
There's a 14-hour time difference between Madison and Shanghai where Yi Ju (BBA '12) runs MollyBox, the first subscription e-commerce platform for pet supplies in China. If it's the beginning of his day, he's likely sipping a cup of tea and answering unread emails from the previous day. The morning is also Ju's prime time to "hit his brain with reading and thinking."
"I can see myself getting better each day," says Ju, who was named among Forbes' 30 under 30 in Asia retail and e-commerce in 2020. "I care less about what the job actually is and more about becoming a more integrated person as well as an enthusiastic entrepreneur."
Born 100 miles north of Shanghai in Suzhou, China, and living opposite a wholesale market, Ju's entrepreneurial dreams began in childhood. His mother encouraged him to dream big, telling him, "If you don't study hard, you may only have a booth in the market selling small things."
Ju's cousin, a PhD student in chemistry at UW–Madison in 2008, encouraged Ju to pursue those dreams at WSB—and his experience was a good one.
"I can hardly recall what I missed the most from home because I really had a great time at WSB," says Ju. "I would suggest everyone be more open to new things."
Ju returned to China after graduation and continues to be open to new things, including his unlikely collection of office mates at the MollyBox headquarters: two Huskies, one Chinese pastoral dog, and a dozen cats. He's glad to call Shanghai home, notably for its diverse and open culture.
"Shanghai is a city where different cultures and ideals are embraced because of its nature of tolerance and inclusiveness," says Ju.
---
Shawana Fayolle
(MBA '07)
Title: Managing director, BentallGreenOak
Current location: Luxembourg City, Luxembourg
Hometown: New Orleans, Louisiana
Shawana Fayolle (MBA '07) was in the right place at the right time when she received a once-in-a-lifetime chance to work abroad in Luxembourg. Fayolle initially found herself in Europe's smallest country on an unexpected expat assignment in 2013 for Colony NorthStar, where she had been working in New York City. During that assignment, she met the man who would become her husband. Though she left Luxembourg briefly to return to NYC, the opportunity to strategically forge her career toward managing director at BentallGreenOak—and be in the same country as her eventual husband—ultimately brought Fayolle back to Luxembourg permanently.
"When I was a single expat, I was an international woman of mystery. Every weekend I visited a different city or country in Europe. My experiences and discoveries have shaped my life values."
Now more settled, Fayolle says that her weekends are more predictable, involving various family activities. Among her favorites is walking in one of the forests that cover more than 20 percent of Luxembourg City. She also recommends taking a tour of the Old City, historically one of Europe's greatest fortified sites due to its position at two rivers.
"People might be surprised to find that although the country is the smallest in Europe, it is a melting pot of cultures, with many speaking English. Nearly 50 percent of the population are foreigners."
Fayolle appreciates that diversity in the day-to-day aspects of her role. "Seeing how various countries structure real estate transactions, approach negotiations, and manage complex situations has sharpened my business acumen and opened up my mind to new ways to conduct commerce."
---
Elissa von Broembsen-Kluever
(BBA '04)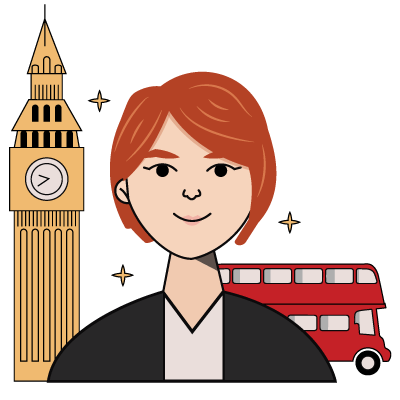 Title: Partner and managing director, Omni Partners LLP
Current location: London, United Kingdom
Hometown: Oconomowoc, Wisconsin
Wisconsin-born and bred, Elissa von Broembsen-Kluever (BBA '04) has spent more than 14 years in London and is still learning new things about her role at Omni Partners and about her city—including London's emerging dining scene.
"I usually take visitors to one of my favorite restaurants for a great meal. The dining options in London have improved considerably over the past 15 years."
Von Broembsen-Kluever's journey from a U.S.-headquartered investment bank to working in the heart of London required knowing what she wanted and being willing to walk away from a position to find it.
"I resigned from the investment bank, and when they asked whether I would consider staying, I expressed my desire to work abroad. I met the CEO of the London business on his next visit to the U.S. and relocated to the U.K. four months later."
Her role involves frequent meetings with investors and colleagues, reading documents, reviewing analysis, and speaking to third-party advisors.
Von Broembsen-Kluever knows firsthand that the road to working abroad isn't always direct.
"Build a skill set doing something you enjoy first. Then once you've proven yourself, get vocal about your desire to go abroad and start tapping into your network in a targeted way."
Von Broembsen-Kluever said the biggest mental shift was adjusting to the European approach to holiday—or vacation, as its more commonly called in the U.S. "The days are there to be taken and enjoyed," she says.
Von Broembsen-Kluever has acclimated well to the idea. She recommends walking along the tow path on the River Thames between Parsons Green and Hammersmith on a dry day. "It's fantastic!"
---