A resume is a one-page summary of your academic, employment, and co-curricular experiences. Along with a cover letter, the resume plays a key role in selecting candidates for initial interviews. Your resume tells a story about who you are, what you value, and where you've been, and it provides employers with their first impression of you as a candidate and will shape their decisions about who they will interview and hire.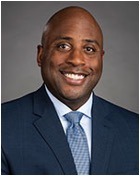 Brian Whitmore, WSB Real Estate Career Coach
Real Estate Career Coach Brian Whitmore is available to help real estate undergraduates with career exploration and recruiting preparation resources. During the Spring 2021 semester, virtual career coaching appointments can be made through Microsoft Teams or online via Starfish.
SELF ASSESSMENT
The first step in preparing your resume is to think about your skills, strengths, experiences, and accomplishments. Ask yourself these questions:
What skills have I developed?
What are my strengths?
What have I accomplished?
Why should someone hire me?
Draw from academic work/honors, clubs and activities, volunteer experiences, and prior work experience. Students develop many basic skills that can be transferred to a variety of work environments like organizational, communication, and interpersonal skills, as well as learning to meet deadlines and communicate ideas to a variety of people. Getting together basic ideas about your set of skills will make writing your resume an easier task.
RESUME FORMAT
Employers scan resumes in about 30 seconds, so keep your resume organized and easy to read.
Font: Use 10-12 point font. Use one font style throughout the entire resume (Arial, Helvetica or Tahoma).
Margins: Left justification only. Margins should be between 0.5 -1" on all sides.
Keep it to one page, unless you have more extensive work experience or an advanced degree.
Do not include personal information (example: race, age, sex, marital status, number of children, height, weight, health status).
Neatness Counts! No typos, grammatical errors or misspellings. Do not rely on a "spell check" function to catch all errors. Aim for a visually-pleasing uncluttered appearance, try using bullet points for a sense of visual balance.
CATEGORIES OF A RESUME
Heading/Contact Info: Include your name, address, phone number, and email address.
Education: List University of Wisconsin-Madison, School of Business, year of graduation, major, minor and concentration, awards and honors, GPA (if over 3.0), and study abroad institutions should be listed separately.
Your Experiences: If possible, organize your experiences into categories (Internships, Volunteer, Employment).
Include your title, name of the organization, dates, and city, state.
For each significant experience (work, co-curricular, volunteer) describe your specific duties and responsibilities in reverse chronological order.
Begin descriptions with strong action verbs, and include responsibilities, accomplishments, contributions, and skills gained.
Provide examples of tasks or projects including quantitative indicators that describe your accomplishments. Example: "Supervised 30 five-year old kids during camp recreational activities" and "Handled up to $2,000 daily in management of cash register"
Campus Activities and Leadership: Note any organizations to which you belong. Include title and dates of any leadership roles you have held.
Awards: Also, include any significant accomplishments, achievements, or awards.
Skills: Identify interpersonal or technical skills used. List any computer, language, or laboratory skills as well as certifications. Try to include transferable skills.
Athletics: If you are a member of a sports team, indicate your participation.
Hobbies: Include hobbies and personal interests only if they are relevant
RESUME QUICK TIPS
Here are some more tips to follow while building and utilizing your resume:
Keywords: Many employers scan and store resumes into databases which are searched by "keywords" to identify candidates with the skills, experience, and educational background sought for specific positions. Make sure keywords are incorporated in descriptions. Examples of keywords include: detail-oriented, analysis, communication, and teamwork skills.
Keep it Simple and Clean. Avoid parentheses, underlining, graphics, abbreviations, borders, italics, lines, columns, or brackets. Avoid using graphics, unless working in a creative field (digital marketing, visual arts, etc.
Common Jargon: Whenever possible, use common or accepted jargon (e.g., ARGUS, Excel, etc.). The more you use, the more likely the reader will pick up on your important transferable skills.
Tailor Your Resume to the Job: Research the company and position for which you are applying; tailor your resume to that job. If uploading a resume online, save the file in PDF format. Use professional, thick paper, if printed.
SAMPLE RESUMES AND RESOURCES
Download the WSB BBA Resume Resource Guide
Click Here to Download Sample Résumés and Cover Letters 
---