Letter from the Director
Hello & Winter greetings from the Marketing Leadership Institute
I hope you are well and your 2023 is off to a great start. Ours certainly is! We're sending out our 'fall semester newsletter' a bit later than normal in order to be able to include a summary of our international learning trip to India! In early January, we took 17 of our MBA students to Mumbai and Delhi in hopes of building their international awareness, business and marketing acumen. Learn more about out trip and enjoy some pictures below.
Fall marked our first full semester of the MLI. It's been exciting to build and be in 'start up mode', especially with hosting the Summit this past September. We're thrilled to have hired two MBA alumni to the department's teaching team and be industry liaisons for the MLI. Learn more here.
We also took a field trip to Chicago which I am glad Laura Creese wrote about in this article. It is just so great to be able to travel again! The students and I loved seeing the corporate offices, even if they are quieter as the hybrid nature seems common – especially on Fridays when we can do our visits.
As we look forward to the spring semester that just started up, we have already enjoyed the fun tradition of the Graduate Marketing Network (GMN)'s case competition. A team of four marketing MBAs won this year's competition. We'll also be headed to Northern California this March as we aim to return to our 'tech trips' during the semester spring break. Hopefully we will be able to share more of those experiences in our spring semester newsletter!
These are exciting times for the MLI and the Wisconsin School of Business. Thank you for your support as we build to our bigger and brighter future in support of educating marketing leaders! We would love to have you back to campus to meet with our students. Your time and financial contributions truly do make a difference.
As always, please let us know what the UW, Marketing Leadership Institute and I can do for you.
All my best & On, Wisconsin -Kristin
Center News
Expanding Expertise – New Hires You Should Know
This summer we excitedly brought two more members on to our team: Giustina Parisi and Alan Stoffer. They serve as Teaching Faculty in the Marketing Department, splitting their time between teaching courses and serving the needs of the MLI.
In fall 2020 Giustina began teaching a Managing by Design class for the Operations department in addition to working her full time role at Exact Sciences. This summer she made the switch to full time in academia. Throughout her time in industry, Giustina was available as a close resource for students; returning to help with mock interviews, lead classes, serve as EAB alumni representative, speak at Summits, and so much more. Read more about Giustina »
Alan and family had been living in Silicon Valley for five years as he has held roles at Intuit, Waymo, and was most recently the Product Marketing Leader for Integrity at Facebook. They were ready to come back to Wisconsin. Here Alan and a colleague started WORQFLOW, a digital marketing agency. In addition to his agency work, Alan has joined the Wisconsin School of Business as a part time Teaching Faculty. Read more about Alan »
Learn more about Alan and Giustina »
The 2022 Marketing Summit – In Photos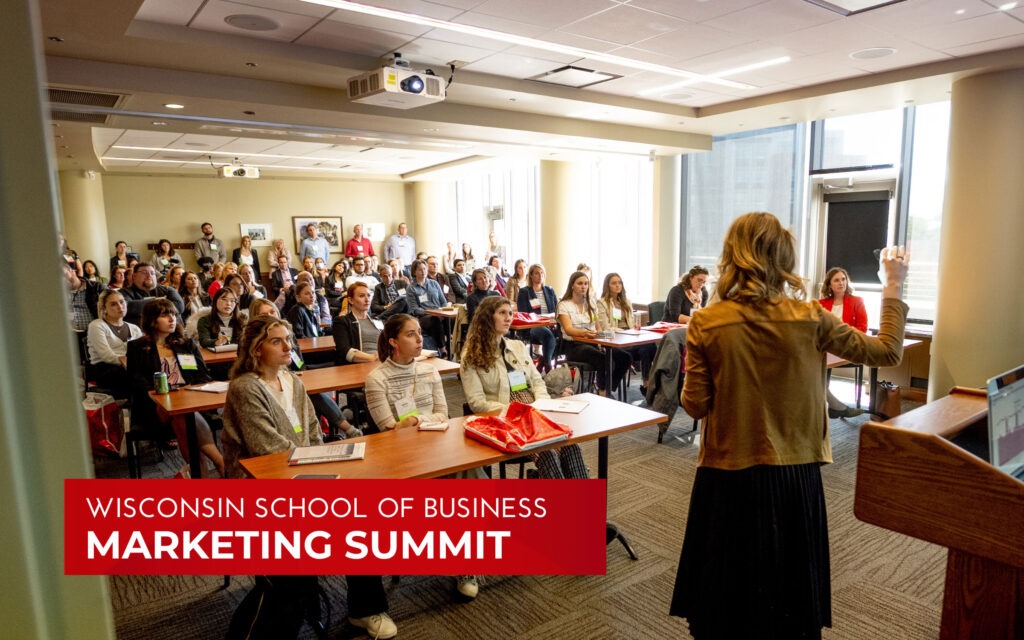 This fall the first reimagined Marketing Summit was hosted by the Marketing Leadership Institute. We welcomed a sold-out crowd of over 300 alumni, speakers, board members, and industry friends back to campus for a day and a half of learning and networking. Please enjoy this look back at our event. And be on the lookout for the announcement of dates for the next Summit, happening Fall 2024.
Experiencing India
During our winter break, we had the great fortune to restart our international travel experiences with our MBA students. We ventured to India visiting Mumbai and Delhi and having company visits and cultural immersions in each city. A BIG thank you to the many board companies who helped us with company visits in market:
P&G – we were able to meet with their local marketers in Mumbai, see their offices and enjoy traditional food in their company cafeteria.
Pepsi – we met with their leadership in the Delhi office and were fortunate to have members of their sales team take our students into the field to visit traditional and organized retail. We were able to see firsthand how they work with the tiny neighborhood shops as well as the growing retail stores more similar to what we are used to here.
LinkedIn – our former board member from LinkedIn connected us in 2020 and we were grateful they welcomed us again this year.
Target – we met with Target's Strategic Sourcing team in Delhi and then visited a factory partner of theirs. It was especially impactful for the students to see clothing and home goods go from fabric to full garments.
Brillon – our friends at SC Johnson introduced us to Brillon a local Indian CPG firm. This was our last visit of the trip and was a great capstone.
We also visited a local retail firm, Shopper Stop; and a local advertising agency, The Minimalist.
It was a great learning experience – both about business and marketing but also the Indian consumer and culture. We appreciate everyone's help in making this impactful learning experience happen! Thank you!
Alumni
Alumni Spotlight – John Shin
It's been five years since John Shin walked the halls of Grainger as a Marketing MBA student. In that time, he's had the opportunity to work at several companies. Our first year marketing MBA student Maija Inveiss interviewed John and wrote this spotlight article.
Catch up with John Shin through this Alumni Spotlight »
Alumni News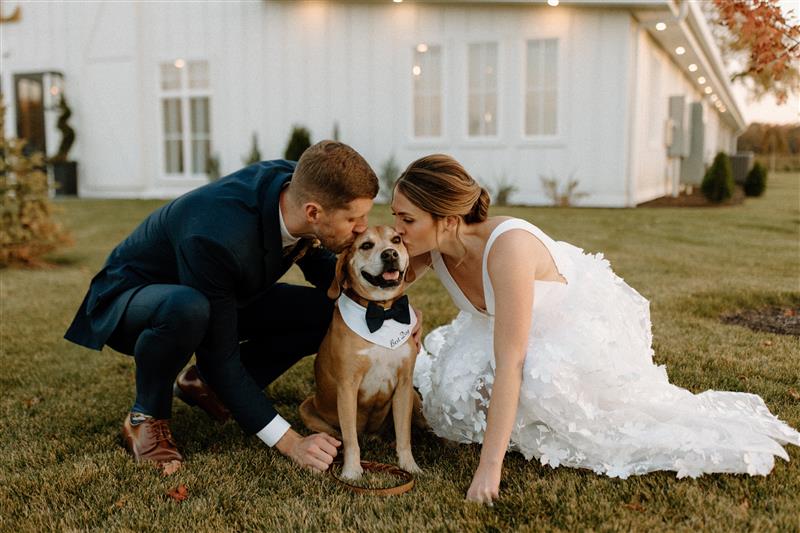 Ali Hiner
Ali Hiner (nee Heimert), Marketing Research Class of 2019, got married on October 21,2022!
Stephen Griffiths
Stephen Griffiths, Marketing Research Class of 2015, won the Quirk's Media 2022 Researcher of the Year (End-Client) Award
Sean Kristl
Sean Kristl, Brand & Product Management Class of 2017, has started a new role as Brand Manager at Second Nature Brands
Students
An Invaluable Internship at Discover
During the summer of 2022, Sarah Scheffler had the opportunity to intern for Discover Financial Services out of their Chicago office. She says the "internship was an incredible learning experience". In this article she writes about her role on the Rewards & Product Strategy group and what she learned this summer.
Read the article about Sarah's Internship at Discover »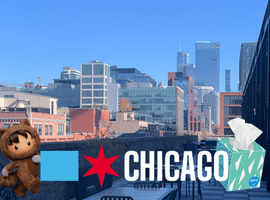 Marketing Leadership Institute Students Take on Tech and CPG in the Windy City
On October 28th of this year, first- and second-year MBA students in the Marketing Leadership Institute had the unique opportunity of visiting two outstanding companies in Chicago. These companies have been key players in the recent pandemic-era: Salesforce and Kimberly-Clark!
First year, Laura Creese, shares what stood out to her the most from the trip in her article.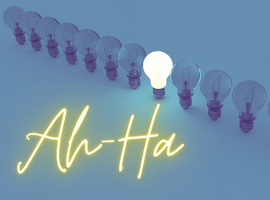 Ah-Ha Moments
Our applied learning class, Current Topics, fully immerses the MLI students in all things marketing. These experiences have led to many Ah-Ha moments for the students. For those unfamiliar, or simply needing a reminder, an Ah-Ha moment is a little marketing golden nuggets insight.
To first year, Luke La Salvia this fall semester course "filled with Ah-Has has been one of the most useful and exciting opportunities we've had as MBA students."
Find out what Ah-Ha Moments Luke has discovered »
Industry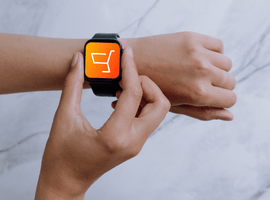 Consumer Online Habits Are Changing, What Are Successful Brands Doing?
Consumers are decreasing time online but increasing spending. Joe Morris, a second year marketing MBA, takes a look at the data and the companies that have been able to find success amidst the changes.
Explore what Joe found about consumer habits and successful brands »
Get Involved/Give Back
Admissions: Help us recruit future marketers! Admissions for the fall 2023 cohort is underway. Help us spread the word about our program and bring in another phenomenal cohort of graduate students. Applicants referred by alumni, board members, and friends of the MLI can have their application fee taken care of by the MLI. Send an email connecting us to help us find future marketing leaders and take advantage of the referral offer.
Give Back: We hope that you will consider adding the Marketing Leadership Institute to your 2023 giving. Donations from our alumni & friends provide us with the resources to offer a breadth of opportunities for students in applied learning, site visits, professional development, conferences, scholarships and so much more. When you support the Marketing Leadership Institute you are supporting the next generation of marketers.
---