Letter from the Director
Hello Brand alumni, Board members and many friends:
I hope you are well and are looking forward to your summer! It is so nice to reach out to you as I have thoroughly enjoyed working with the Center for Brand & Product Management this past semester.
We proudly graduated the Class of '22 students not too long ago. They are a bright group, headed into amazing careers. Congrats to the Class of '22 and thank you to all of you who helped educate them through any interaction or donation over the past two years!
This upcoming summer marks our transition to the new Marketing Leadership Institute (MLI) and its Brand & Marketing Management Hub. We're excited about the changes and the ability to continue to honor the legacy and specialization in the Brand Management field. We'll still have our specific and deep curriculum – all the classes you remember and loved such as Page Moreau's New Product Innovation. And we're continuing to invest in marketing classes. We are welcoming a new faculty members, such as Aziza Jones and developing new classes such as Brand Asset Management. 😊 We'll be expanding the board and alumni touch points to help students learn even more deeply from industry. Stay tuned for ways to get involved!
Our first big event this fall will be our Marketing Summit! This is a full blown marketing conference designed for our alumni and industry friends. Learn more about it in this article. We hope you can make it back to campus and join us for this exciting conference. We can't wait to see you again!
Enjoy the newsletter and the many student articles and updates. We want to hear your feedback on these newsletters and other communication touch points as we get to reimagine how the MLI will communicate with you moving forward.
As always, your support of the program the program – both in your time and in your dollars really makes a difference. Thank you. Please keep in touch and let us know if there is anything we can do for you.
All my best, have a great summer and On, Wisconsin!
-Kristin
Students
Awards & Recognition
MBA & Masters Programs Office's Class of 2022 Awards of Excellence
Thomas Meaney – Winner
Joseline Nyinawabera – Nominee
Charlie Scott – Nominee
Devon Smith – Nominee
Wisconsin Governor's Business Plan Competition – Phase 3 Finalist
Business Grant in honor of Jim Neupert
Articles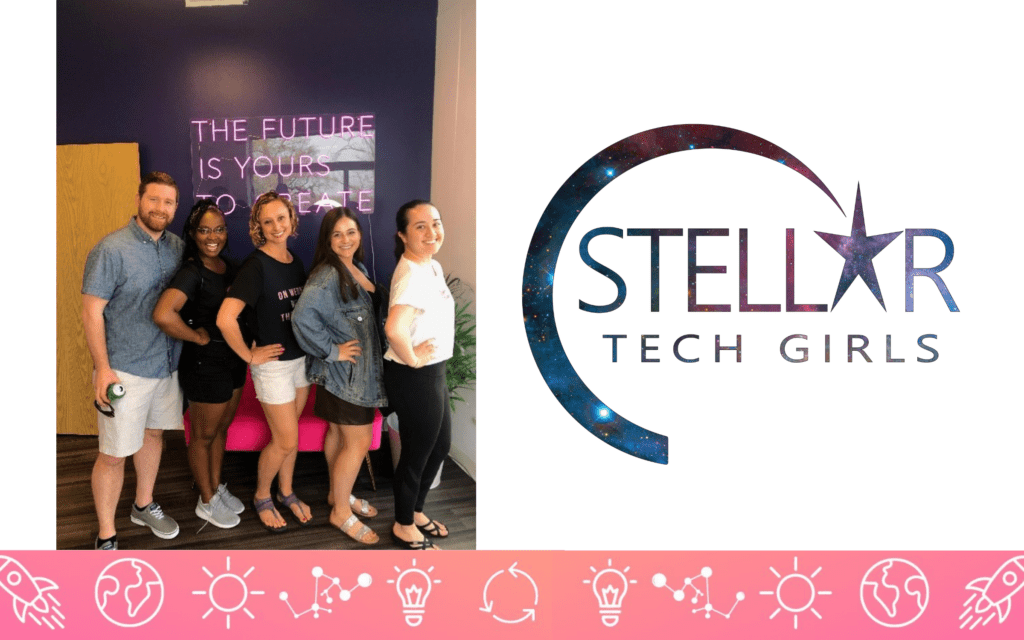 Launching My Own Company During the MBA
By Marina Bloomer
After graduation, I am not moving or starting at a big corporate job like many of my peers. Instead, I am starting my own venture, Stellar Tech Girls, right here in Madison! Stellar Tech Girls is a company that empowers and inspires girls to see their potential as engineers. Located in Middleton, WI, it provides in-person summer camps and afterschool programs for girls and non-binary kids ages 9 to 14.
Read about Marina's work and launch of Stellar Tech Girls »
Being yourself in the Brand Center
By Carly Theder
Let me set the scene: I am twenty-four going on twenty-five and left my job as a Fashion Assistant in New York to get my MBA. Professional business settings have never been a part of my career thus far. I knew that getting my MBA was the right choice for me. I was beyond nervous about dedicating two years of my life to something that seemed out of my realm of capabilities. But something made me feel certain I would find my place in the brand and product management specialization.
Find out what made Carly certain this was the right place for her »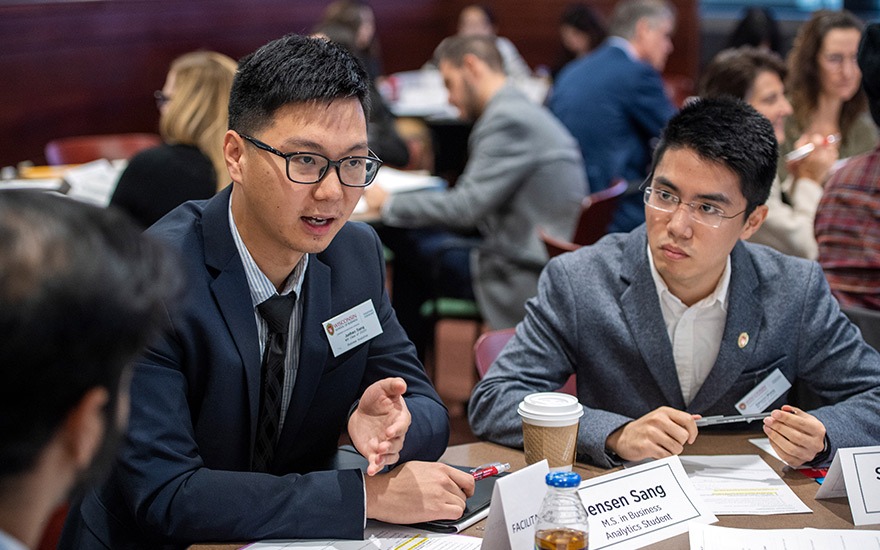 The Business Analytics Certificate
Graduate students earning an MBA can enhance their degrees with a certificate in Business Analytics. Data analytics and critical thinking skills are increasingly in-demand in the workforce. Taking courses as part of this certificate gives MBA students the opportunity to learn about different statistical and analytics tools, like SPSS and Tableau, which are increasingly utilized in a variety of professional roles.
Read the article to find out why Owen recommends the Business Analytics Certificate to Brand & Product Management Students »
Here's to you, Class of 2022!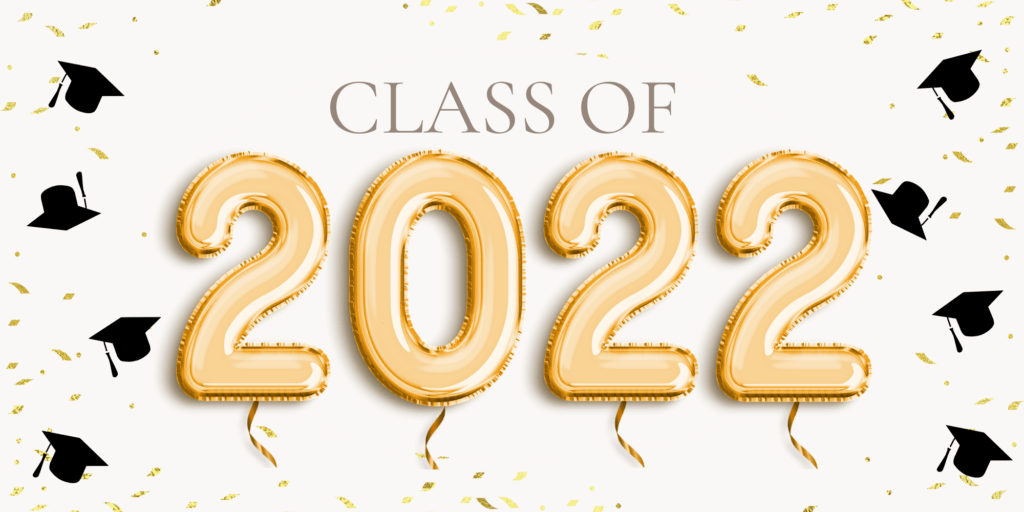 We graduated twenty-one fantastic students from the brand and product management specialization this spring. In this article you can directly from them about their time in the program, their future plans, and their advice for the next generation of brandies.
UW's Marketing Summit
Registration is open for the Marketing Summit: September 29-30, 2022
Registration is open for the Marketing Summit scheduled for September 29-30, 2022! The Summit focuses on providing opportunities to learn, network, and inspire. Confirmed speakers include Eric Breissinger and Kirti Singh from P&G, Elizabeth Oates from Ulta Beauty, Melissa Dougherty and Cheryl Stallworth-Hooper from Shedlight, and Marsha Lindsay from Lindsay Foresight and Stratagem. Jake Abel, Vlad Markarov, Talha Sheikh, Malcolm Thorne, and Paula Tripp are a few of the scheduled speakers for our alumni talks which will take place throughout the day. With tracks in General Marketing, Analytics and Insights, Brand Management, and Tech Product Marketing, we expect to reach capacity so you won't want to wait too long. Read more about the Marketing Summit here, or visit the Marketing Summit website to register.
More News
Announcing the New Marketing Leadership Institute
The WSB is pleased to announce another step forward for its investment in marketing education—creation of the Marketing Leadership Institute. The Marketing Leadership Institute aims to facilitate industry connections, offer expanded experiential learning opportunities, and help all marketing students gain the tools they need in marketing's wide-ranging career paths.
'Savor Surprises:' A Conversation with Intuit Co-founder Scott Cook
In 1982, a wife got out the checkbook and had a conversation with her husband about the tedium of paying the bills. It was an ordinary, everyday moment, one that probably played out millions of times throughout American households of the era, except this particular wife was Signe Ostby (BBA '75, MBA '77) and her husband, Scott Cook. Their brief exchange would eventually generate Intuit, Inc.. Cook shared his insights in conversation with Dean Samba, for an audience of Wisconsin MBA students, faculty, and alumni as part of the school's M. Keith Weikel MBA Leadership Speaker Series.
The Keys to Tech Product Marketing
Being a marketing manager in the tech world is a fast-paced role. Like their counterparts in technical product management, tech product marketers need to be flexible, agile, ready to learn, and always looking ahead to what's next.
Alumni & Friends Newsletter Feedback Survey
Like any good marketers, we want to know what our consumer wants and we love collecting data to make our decisions. With the move into the Marketing Leadership Institute we have the chance to rethink our newsletter communications. We hope that you will help us design the best product by completing this survey.
Support Marketing Education
Throughout the years our alumni have been so generous with their time and donations. It is one of the things that makes our program truly unique. A new fund is currently being set up for the Marketing Leadership Institute that will collect donations for student scholarships and general marketing education endeavors through the Institute. If you would like to give before that is set up, you can still do so to the Brand Center fund.
---