Morgridge Entrepreneurial Bootcamp
---
2024 Morgridge Entrepreneurial Bootcamp
June 3-7, 2024
The Morgridge Entrepreneurial Bootcamp (MEB) is a one-week intensive training program in technology entrepreneurship for graduate students in the sciences, engineering, and math. MEB is co-sponsored by the Initiative for Studies in Transformational Entrepreneurship (INSITE) and the Weinert Center for Entrepreneurship.
As an MEB student, you will work with case analyses, lectures, expert panels, and exercises in market assessments, and participate in lively social events.
You will learn to imagine, create, and assess opportunities using multiple lenses; develop resources for an organization by forming teams and seeking funding; and use accounting and finance as language and assessment tools.
For all content areas, MEB offers specific opportunities to:
Develop your ability to use practical tools
Deepen your conceptual ability to explore fundamental links between tech and business
Broaden your factual knowledge about technology strategy and entrepreneurship
Application Process
The application will open on February 5, 2024. Application deadline is March 7, 2024. 
You will not be able to return to an incomplete application, so before you begin, you may find it helpful to prepare in advance your answers to the following questions:
Current degree program
Past degrees
Current employer (if any)
Faculty sponsorship (while not required, it is beneficial if your faculty sponsor understands and approves your week long commitment away from the lab)
Prior business or entrepreneurial experiences
Why you are interested in this program and how it fits your goals
*Note: You must complete the entire application online and submit it to be in the consideration set for admission.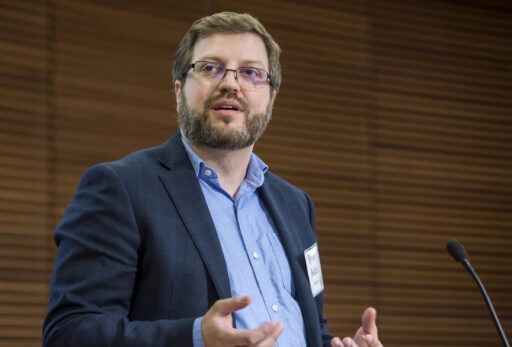 "I recommend the Morgridge Entrepreneurial Bootcamp to every graduate student I can because it was just a really transformative experience. It's probably unlikely OnLume would have started the way it did without having gone through that experience."
---
CTO, President, and Cofounder, OnLume
FAQs
What are the times of the event?
You should plan on 8:30 a.m. to 8:30 p.m. Monday – Thursday and on Friday the event ends at 3:30 p.m.
Is this really free?
Yes. Due to generous gifts to honor program sponsors John and Tashia Morgridge, we are able to offer this program at no cost to the student, but enrollment is limited.
Can I get credit for this?
Not at this time.
Is this open to international students?
Yes.
Do I have to be a UW student to enroll in MEB?
Non-student employees of the university are not eligible. You must be seeking an advanced degree, PhD or be a post-doc at the University of Wisconsin–Madison.
Who can be faculty sponsors?
We would prefer that your faculty sponsor be from your department. Many students are using the head of their lab. The time requirement from the faculty sponsor is very limited. They will be invited to attend an event or two but it will be strictly optional. They will not have to give up any of their own time if they do not want to do so.
Program contact email: meb@wsb.wisc.edu
MEB 2020 Alumni Webinars
Life Science Founders
Description: Starting a business in the life sciences
Featured Panelists: Ben Casavant, Tasso; Andrew Markley, Hoplark HopTea; Chorom Pak, LynxBio
Corporate Entrepreneurship
Description: Using entrepreneurial skills inside a large company
Featured Panelists: M. Cabell Jonas, Kaiser Permanente; Claus Moberg, Roblox; Adam Swick, Beam Therapeutics
Consulting
Description: Discussing careers in consulting
Featured Panelists: Wen Chyan, McKinsey; Daria Fedyukina, BioHeights; Elizabeth Hines, AveXis (a Novartis Company); and Chloe Kim, Charles River Associates
Technology Founders
Description: Starting a business in the technology sector
Featured Panelists: Zainab Ghadiyali, Kakal/Airbnb; Hyunjun Park, CATALOG; Suryanarayanan PaneerSelvan, Skill-lync
Venture Capital and Finance Entrepreneurship
Description: Working in venture capital and finance
Featured Panelists: Yiqun Bai, Flagship Pioneering; Josh Carson, WARF, Carson Cook, FRACTAL and Lattice
Next Steps & Resources
Description: Next steps to enhance and expand your knowledge of business and entrepreneurship along with resources that are available
Featured Speaker: Dan Olszewski, Co-Founder of MEB and Director of the Weinert Center for Entrepreneurship
Rules for the Long Road
Description: Advice and guidance for a successful and meaningful career and life
Featured Speaker: John Morgridge, Co-Founder of MEB, Former CEO/Chair of Cisco and UW Alum