As WSB pursues the goals of Roadmap 2025, support of four primary philanthropic priorities will position us for success.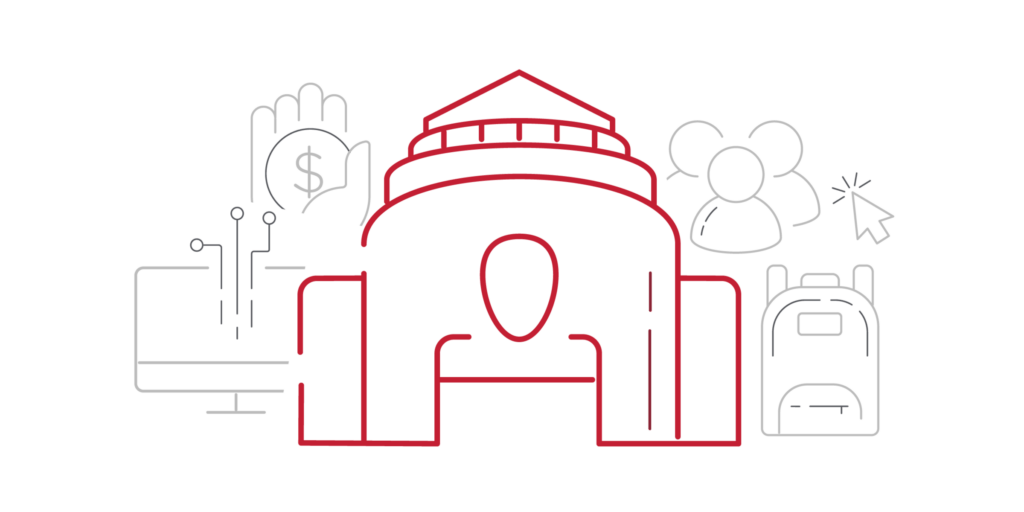 Responding to Need
WSB Fund helps address challenges of pandemic
The WSB Fund is a valuable resource for the School to move swiftly as needs emerge and financial investment is required. When COVID-19 brought campus life to a halt in Spring 2020, the School used the WSB Fund to help address the hardship many students faced in the pandemic's early days. For some, that meant short-term financial assistance, for others it meant technology needs as the university pivoted to virtual learning to complete the academic year. Students and alumni also leaned on WSB resources to navigate a new path to landing a job or internship, including more than 1,600 virtual career coaching appointments and four virtual undergraduate career fairs that included 225 employers and engaged more than 900 students. As the 2020-21 academic year loomed, faculty and staff redesigned courses and enhanced their technology and teaching skills to ensure quality online learning for a hybrid model of virtual and in-person classes. These shifts required swift action, and the discretionary support available through the WSB Fund helped the School navigate a challenging and uncertain time.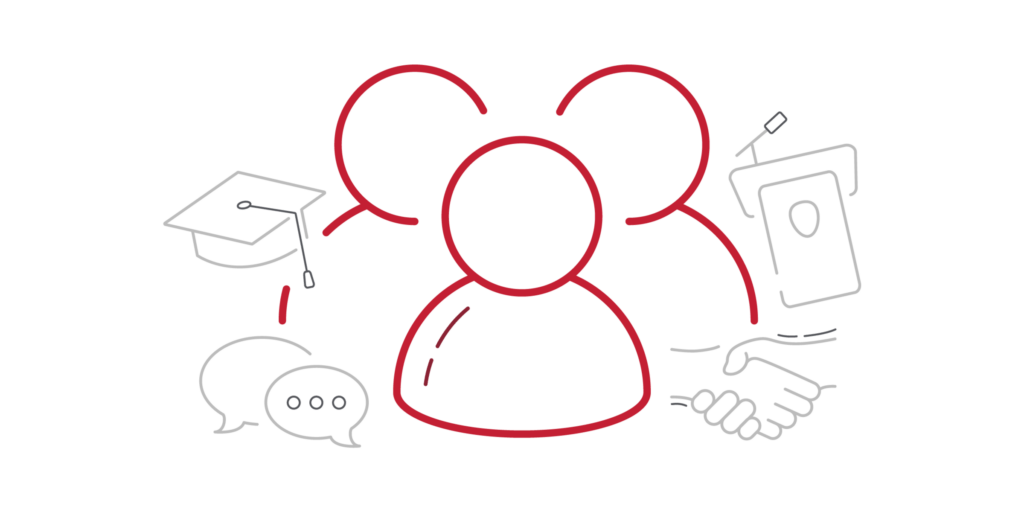 Creating an Inclusive Culture
Diversity, equity, and inclusion efforts evolve and expand
At WSB, we live our values by building on our efforts to cultivate a diverse and inclusive community while enhancing business leadership and citizenship. Donor support has made a tangible impact on helping us to build a more diverse student body at WSB by attracting first-generation students and students from backgrounds traditionally underrepresented in business education. We are proud of the progress we've made across all our programs, with notable growth in our undergraduate student population. Since Fall 2017, first-generation undergraduate enrollment has grown from 11% to 13.5%, while underrepresented minority undergraduate enrollment has grown from 7.5% to 10%.
As we have welcomed more diverse perspectives into our student body, we are learning new ways to best support the needs of our growing community. It is time to take our efforts to the next level with plans to expand pre-college programs, create more competitive scholarship packages, launch a multicultural center, offer enhanced success coaching for students, and provide more robust training in inclusive leadership for our community. These initiatives help WSB prepare students for the roles they will play in building a better, more diverse business community.
Fostering Faculty Excellence
Scholarly impact grows through recruitment and recognition
WSB's scholarly impact is magnified when we recruit and retain great minds and leaders to join our faculty. Gifts for faculty help drive WSB's strategy to grow the size, reputation, and market orientation of faculty. Faculty leaders are critical to advancing WSB's goals to establish leadership in emerging fields and launch and grow new programs. At WSB, world-class faculty and their cutting-edge research make an impact in the classroom, inform policy and business leaders, and strengthen partnerships on campus and beyond. Donor support of faculty excellence resulted in eight new positions that will focus research on finance, real estate, accounting and information systems, marketing, and diversity, equity, and inclusion, among other academic areas. These gifts, along with a match from alumni John (BBA '55) and Tashia (BSE '55) Morgridge to recruit and retain faculty, helped WSB add more than $11 million in new endowed support for our esteemed faculty.
Enhancing Degree Portfolio
In-demand graduate programs create avenues for lifelong learning
WSB is evolving and advancing its portfolio of degree programs to meet student and industry demand, as well as position the School as a global hub for lifelong learning. New degree programs and learning credentials expand WSB's reach and have the potential to generate a reputational boost. A critical component of these new programs is creating flexibility and accessibility to appeal to students and working professionals who seek to build specific skill sets to adapt to the changing market.
A creative new seed funding effort is providing support to design and launch the Wisconsin Professional MBA Program, a flexible program that blends in-person and online learning with a curriculum designed around a series of customizable badges. In addition, this support is enabling the School to launch new one-year master's programs and explore new programs in partnership with other units on campus. These innovative programs deliver methods to expand the Business Badger experience into a journey of lifelong learning.
---