Five WSB alumni of color share how their racial identity has impacted their careers
Who are Business Badgers? The answer to this question is a forever expanding definition, one which grows to encompass people from many places, cultures, and backgrounds each year. This diversity—of thought, history, and experiences—is a large part of what makes the School strong.
This year, events related to race and injustice that occurred in the United States have not only awakened our collective focus on racial oppression, they have also underscored the long-held need to elevate the voices of Business Badgers of color. Their lived experiences as students, as alumni, and as business professionals are an integral part of defining what it means to be a Business Badger. With this piece, we recognize that their stories make us who we are, and that their contributions to their fields, to the Wisconsin School of Business community, and to the world are invaluable.
We asked five WSB alumni of color to respond to the following prompt: How has your racial identity impacted your career?
Their perspectives, shared with generous transparency, highlight the dynamics, challenges, and interactions they navigate every day. They help us see how developing a deeper understanding of the identities and experiences of Black, Indigenous, and people of color—in the business world and at the Wisconsin School of Business—is more imperative than ever in growing together as a community. They show us who Business Badgers are.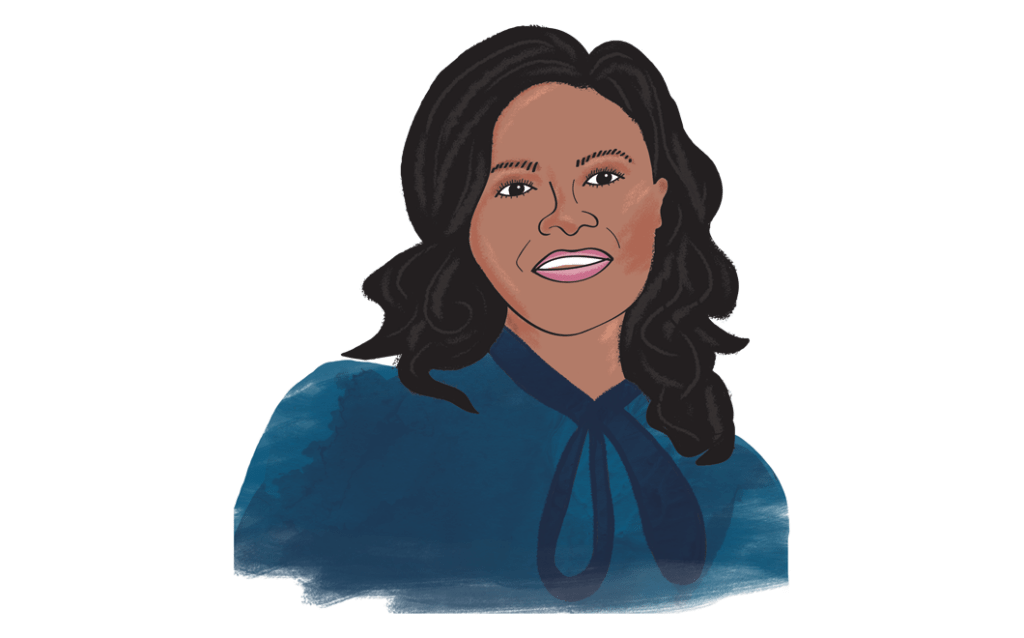 From roles leveraging my background in industrial and systems engineering to trading fixed income securities for one of the world's largest asset managers, I have spent my career in fields that are known for their underrepresentation of women and people of color. I happen to be a part of both groups and oftentimes I have been the first and/or the only Black woman working in a department.
I've commonly experienced other people scrutinizing whether I "deserve" to be in my role, and rationalizing my position as a fulfillment of quota as opposed to possession of skill and track record of impact. This comes with a disproportionate amount of pressure to outperform, as my actions represent an entire race of Black women (in the minds of biased people).
I find myself navigating work environments where I am both highly visible because of my race and appearance, and also often not recognized by colleagues, represented by managers, or supported in talent development.
The good news is that in those rare moments when someone is listening or access is granted, I have maximized those opportunities and people are able to experience my competence resulting from over-preparation (which is also a prerequisite for me to even have a seat at the table). The downside is that it comes with a price—the absence of psychological safety while navigating an environment that has yet to fully embrace diversity.
I appreciate UW–Madison and the Wisconsin School of Business for making space for this conversation because representation matters! I have been affirmed and inspired by some of the most dynamic, diverse professionals in business and I am forever grateful for their impact in my life.
To those who identify with these experiences—remain resilient and remember that you are highly capable in spite of what the systems of racism, sexism, and bias suggest. To the allies, may you continue to be radical in pursuit of a more equitable workplace.
Ka Bao Lee (BA '07, MBA '15)
Senior Manager, Core Beverages at Starbucks
Seattle

Ingrained in my memory is a high school teacher saying, "Statistically, if your parents did not graduate high school, you will also not graduate high school." My parents never went to high school. Their families fled genocide in Laos after the Vietnam War. They met in a refugee camp in Thailand and eventually started a family. When I was 3 years old, we came to the United States. I am a first generation Hmong American woman.
My parents spoke no English and worked tirelessly at multiple minimum wage jobs to support nine children. Their dream for my siblings and me was to work in an office. It didn't matter what kind of office job, just an office. After undergrad, I worked in an office, which was a first for anyone in my immediate and extended family. That was considered success.
When I decided to leave my office job to get my MBA, my parents didn't understand. What more could I want? I sat in an office all day and made more money than they've ever made at a job. What they didn't understand was the difference between a job and a career because they never had the privilege to dream big, to dream about a career. My parents gave me that privilege. Today, I still work in an office with a career that I chose.
However, as I move further into my career and navigate the corporate world, I often find that because I am Asian, I'm stereotyped as coming from success and wealth. I'm surrounded by many successful Asian American women who have various backgrounds and experiences. I've mostly shied away from telling my story, afraid I didn't belong, but have recently found a renewed sense of purpose and the need to share my story to fuel my career in a way that brings me purpose.
I want to bring the business foundation I've built in my current career and move towards a career that would make an impact on the underserved community. I want to allow other refugees and women of color to dream big and to become a different statistic.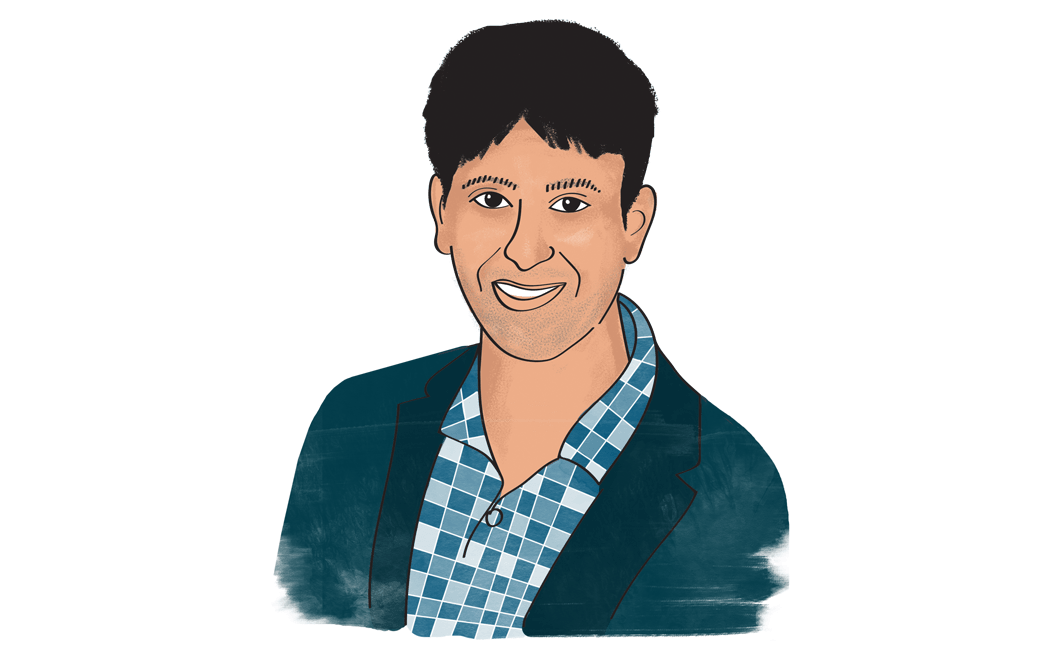 Ash Gupta (BBA '10)
Managing Partner at Galaxy Capital Partners
Palo Alto, California

Race is a reified concept, the creation of which has led to an overwhelmingly unfair system centered on division of humanity. This archaic classification system still has a stranglehold to such an extent in society today that our whole perception of the world is tainted to create implicit bias in everyday interactions.
When discussing impact of my racial identity on my career, I've found that nearly every professional conversation around accessing capital, hiring employees, investor relations, and networking holds race as a factor. Even on a call, cultural identity and cultural background contribute to creating an image in the mind of the other individual without their conscious perception, leading others to approach me in a certain way. It is important to note, though, that it would be inappropriate to attribute race to a direct outcome in a business situation since many other factors are at play at any one time.
As an Indian, my experience contacting fellow Indians when sourcing capital at Galaxy Capital Partners, my digital infrastructure firm, tends to be one where we are more easily able to connect. Being of the same background affords both parties the ability to approach each other with common ground, thus empowering the group to relate to and understand each other more rapidly—leading to a higher likelihood to make a deal.
An example where race played a somewhat hindering role for me was when I needed access to human capital and financial capital founding healthfinch (acquired by HealthCatalyst). Minority entrepreneurs constantly face liquidity constraints, discrimination, and talent obstacles, but partnering with brilliant individuals and leveraging the team's and the Wisconsin School of Business' rich network allowed us to secure the right talent and capital to flourish in a healthy manner.
In everyday business conversations, we may encounter racial, ethnic, or other biases, but regardless, we must play to our strengths if we do encounter an obstacle. A solution is only found by working together. In order to do this, we must seek first to understand the other parties' points of view before seeking to be understood ourselves.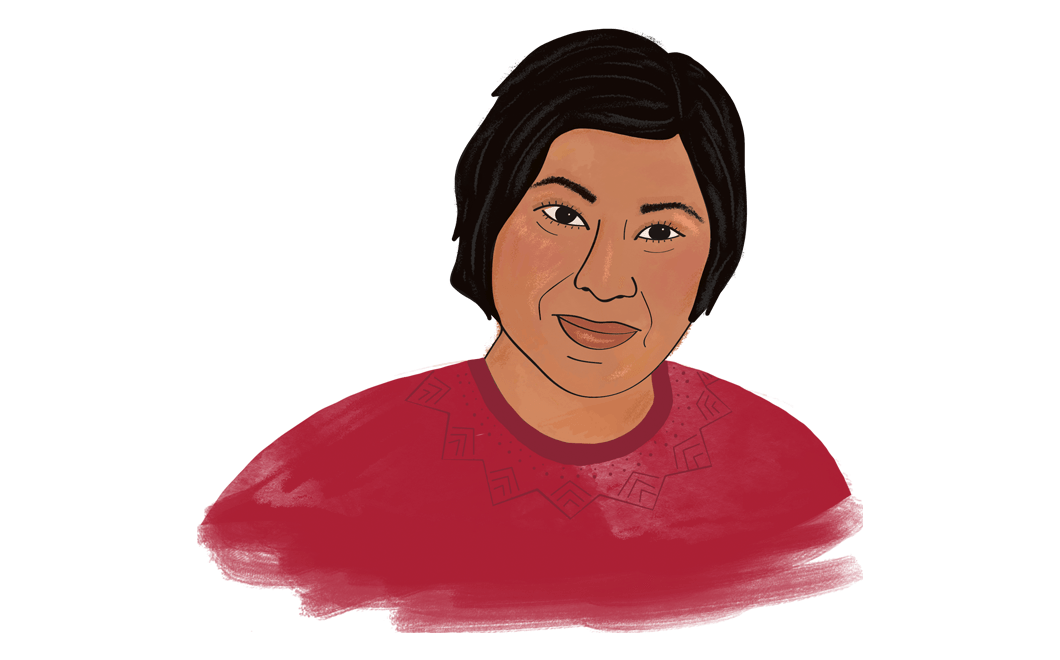 Mayra Guzman (MBA '14)
Manager, Process Management at Capital One
Chicago

I am, first and foremost, a Latina woman. My racial identity hasn't just influenced my career—it is who I am.
We always talk about bringing our true selves to the table; I would love to walk into a room and just be my true self. The fact is that, in business and in many other industries, most boardrooms are not filled with people who look like me or share my experiences. I think many people don't realize the time and effort that goes into identifying whether or not a space is safe for me or people like me. The first thing I do when I walk into a room is look at the faces and see how many of them look like me. How many women are in the room? How many people of color? How many people will understand who I am without me having to explain my culture and my heritage?
Being a Latina woman in business often means having to fight harder to claim space—in a boardroom, on a team, or in a company. I have to work to educate and help my colleagues better understand who I am so that I can bring my whole self to work. Though this is a challenge in my career, it has taught me the value of my own perspective and that claiming space—no matter how exhausting it can be—is critical to developing my voice.
In all aspects of my life, including in my work, I use my voice to advocate for marginalized people. At Capital One where I work, I am a leader in the Hispanic/Latinx business resource group (BRG), which helps create an inclusive environment and empowers Hispanic and Latinx associates to thrive in the workplace. Through this BRG, and through other organizations I'm active in outside of work, I have been able to help raise funds, gather resources, and give support to undocumented DREAMers, refugees, and asylum seekers. This is crucial to the economic vitality of my community and for our future as a society.
As a first generation American, as a Mexican-American, as a mother, and as a business professional, I advocate for inclusive communities, civic engagement, and creating economic opportunities to develop wealth in diverse communities. My identity has shaped my voice and I will continue to speak out to create space and opportunity for others.
Justin Hawkins (MBA '14)
Manager, Consumer & Market Intelligence,
Cereal Innovation at General Mills
Minneapolis
I was raised to believe that my blackness was a strength. I was never ashamed of it. I was proud of it.
Having grown up in the Washington, D.C. area, attended a historically black college in Atlanta, and moved to Harlem after graduation, I was surrounded by several affirming expressions of blackness. This stayed with me even as I moved to Madison—my first time ever living in the Midwest—to start my MBA program at the Wisconsin School of Business.
Upon my graduation in 2014, I began working full-time at General Mills. I was well aware of the company's large Black employee network, and it became an immediate source of strength and community. My Black colleagues went out of their way to make sure I didn't feel alone. They made sure that I was supported and had a space for candid discussions.
Embracing my blackness has positively affected me, as well as those around me. For instance, in every introduction meeting I have had with a new manager, I tell them the same thing: "I am committed to seeing more people who look like me in this [corporate] type of environment." Black people are still severely underrepresented in corporate positions, and it is not because we are not talented. Many Black people have not historically had the same level of access. My managers have always been supportive of me being involved in organizations like the National Black MBA Association and even teaching classes to high school students about my career. I feel grateful that I can show up fully as myself each day.
With all of the craziness in our country now, I am glad that we are having more open conversations at work. I never shy away from difficult conversations, and it's good to hear my colleagues—especially white colleagues—trying to do more to address systemic racism. We have a long way to go, but I believe that my presence, and the presence of so many talented Black people across corporate America, does change things for the better.
---