Today's business world is continually evolving, which means new technologies, new disciplines, new roles, and new ways of thinking. Now more than ever, interdisciplinary business expertise is highly valued. New faculty at the Wisconsin School of Business are helping to address some of the major questions that emerge from all of these changes. Whether designing more equitable health insurance, aiding business in making better decisions, or exploring how small businesses can partner with digital platforms, these incoming thought leaders are applying their expertise to respond to the complex challenges facing society today and in the future.
This fall, WSB welcomes five new faculty members across four departments. The move reflects the school's continued investment in research and teaching excellence, as well as the growth of expertise in emerging technologies and cross-disciplinary fields. These faculty members will develop new courses and curricula, advancing business education and shaping trusted business leaders.
"Our new faculty are not only standouts in their respective fields, but their record of cross-disciplinary thinking and innovation is at the core of where business is today," says Vallabh "Samba" Sambamurthy, WSB's Albert O. Nicholas Dean. "We are delighted to have them on board and look forward to their leadership and contributions."
Joining the school this year are:
Chair, Department of Marketing
Dean and E.M. Statler Professor Emeritus, Cornell University
"The common thread across my research is my interest in decision-making," says Michael D. Johnson (BS '78). "In all of my projects, the goal is to generate new knowledge that is applicable to real world problems. That's what excites me, whether it is making better business decisions, increasing corporate social responsibility, or fostering innovation and customer satisfaction."
One easy and early decision for Johnson was becoming a Badger (though he also comes by it naturally, with a Badger father and siblings). After receiving his BS in economics and psychology from the University of Wisconsin–Madison, Johnson went on to earn his PhD in decision sciences and marketing from the University of Chicago, which paved the way for his work as a consumer researcher and marketing professor at the University of Michigan.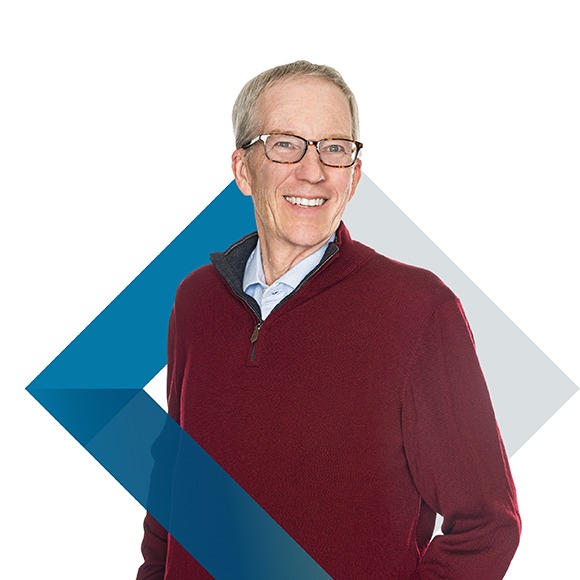 Johnson's research interests include customer satisfaction and loyalty, customer portfolio management (CPM), marketing strategy, innovation, and corporate social responsibility. Along with Professor Fred Selnes of BI Norwegian Business School, Johnson pioneered the notion of CPM as a growth framework that integrates a firm's management of customer relationships with potentially competing business priorities.
"This is important because business executives, managers, and academics tend to oversimplify customer-related decisions by focusing on a subset of customers rather than the value of an entire portfolio of relationships," says Johnson.
WSB undergraduate students will benefit from Johnson's marketing research as well as decades of experience in the hospitality industry in his upcoming spring capstone marketing strategy course. Students will learn frameworks and strategies to help them become more competitive within the service economy and how to make better business decisions using customer information.
Assistant professor of accounting and information systems
Accounting, like so many fields today, is undergoing significant change.
"Investors don't simply care about traditional financial statement data anymore," says Andrea Tillet. "They also care about a company's contributions toward society and the environment. Regulators such as the U.S. Securities Exchange Commission are listening to investors' needs and are responding by developing new reporting requirements around these issues."
Tillet sees this as an opportunity for accountants to go beyond reporting balance sheet and income statement data.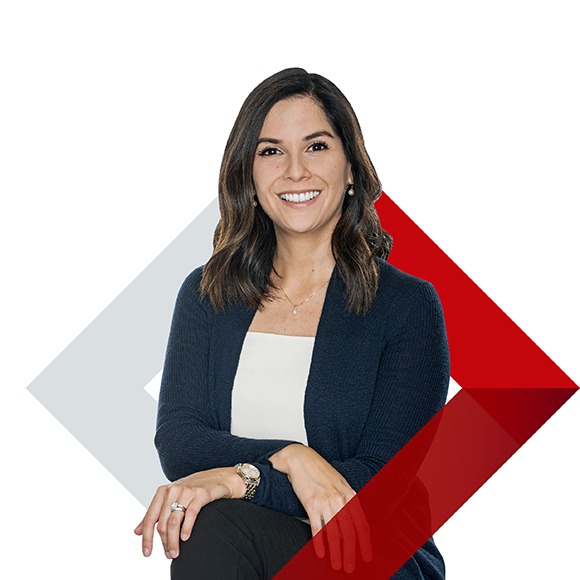 "What this is going to result in, I believe, is training accountants to learn how to report non-traditional financial data such as a company's greenhouse gas emissions, board diversity, employee equity—things that traditionally weren't the role of an accountant to report. It's a great opportunity for our students to have a front-row seat to this change, because I think it's for the better of our economy and our planet. And that's important."
Tillet earned her PhD in accounting from Florida State University and has held positions with the Financial Accounting Standards Board (FASB) and Deloitte Advisory. She conducts financial archival research with an emphasis on the effects of regulatory changes on financial reporting and disclosure as well as the informativeness of firms' disclosures.
Tillet will be teaching financial reporting, and she plans on incorporating current financial reporting events and her own research into the classroom. "A lot of my research revolves around firm disclosure, and I've found that bringing my research into the classroom allows me to expose my students to emerging technologies, such as Python and XBRL, which are tools I often use to convert qualitative firm information into quantitative measures that can be analyzed."
Assistant professor of marketing
From his early undergraduate days as an information systems major to earning a PhD in marketing from the Wharton School this past spring, Yi Liu has always been interested in the intersection of technology and marketing.
"I build theoretical models to study technology and platforms. I always try to find a novel aspect to illustrate some unexpected and understudied impacts of adopting technology in marketplaces," he says. "It is interesting to see that sometimes the improvement of technology may not always be beneficial to firms that adopt the technology."
Liu's recently published study on content moderation and revenue finds that social media platforms may shy away from implementing more advanced technology for identifying and weeding out extreme content—because the status quo makes them more money.
Liu will be teaching a technology product marketing course that gives students an introductory foundation in marketing strategy for tech companies and products. The course will also examine the use of traditional marketing tools as well as new analytical frameworks that are specific for tech products to boost product success in the marketplace, among other fundamentals.
Liu is accustomed to capturing the attention of a room: In his free time, he's a standup comedian of "xiangsheng," traditional Chinese comedy.
Michael and Mary Sue Shannon Professor
Associate professor of operations and information management
Allen Li was inspired to enter the operations and information management field by the emergence of digital technology and its proliferation across multiple sectors.
"Consider how we use the iPhone or any smartphone. There are so many applications that serve our daily lives for all kinds of purposes," Li says. "I'm fascinated by the popularity of these kinds of devices, and how they have changed the landscape of business. They are like the gatekeeper."
Big tech companies like Apple, Amazon, Facebook, and Google are the digital economy's gatekeepers, Li says, because we're constantly using our laptops and phones to search for information and products and to connect with each other. "I'm really interested in how these gatekeepers are improving the efficiency of our economy, while at the same time, they may also pose some threat to the economy because they are in danger of controlling it, of becoming too dominant."
Li's research focuses on technology in relation to the coordination problem with digital platforms and value chains. He is the recipient of the National Science Foundation's Faculty Early Career Development Award (NSF CAREER Award), a highly competitive and prestigious five-year grant program that allows him to continue his work on how restaurants can best leverage food delivery platforms, which typically absorb a significant amount of a restaurant's revenue.
Li received his PhD in information, risk, and operations management from the University of Texas at Austin. Prior to WSB, he was a faculty member at Boston College.
Ranked among the Poets & Quants Top 50 Undergraduate Business Professors, Li will be teaching digital strategy and data technology courses for full-time MBA and executive MBA students.
Associate professor of risk and insurance
For many Americans, the topics of medical care and insurance can be synonymous with stress.
"Healthcare is a critical aspect of wellbeing—access to and improvements in health care increase life expectancy and quality of life dramatically," Dan Sacks says. "But it's also a major expense for individuals, employers, and the government. One stream of my research looks at how smart health insurance plan design can reduce healthcare spending by steering patients toward high-value, low-cost care, potentially reducing spending without jeopardizing health."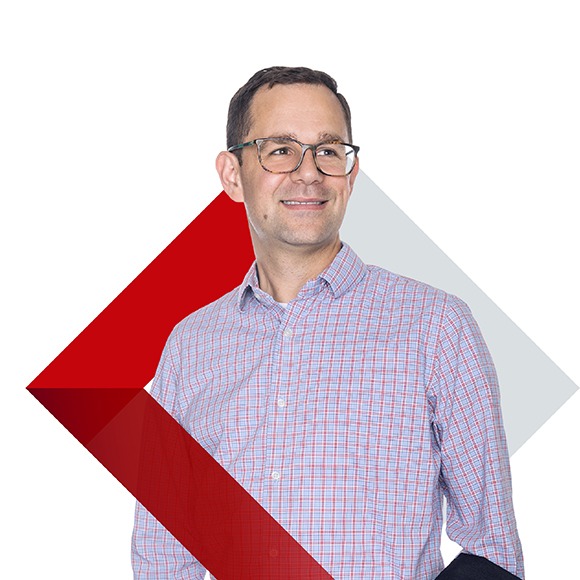 Sacks earned his PhD in applied economics from the Wharton School and previously served on the faculty at Indiana University in business economics and public policy.
"I study social insurance, meaning the explicit and implicit insurance the government offers against the misfortunes of life, such as bad health and old age poverty. Much of my research focuses on Social Security and the Affordable Care Act. These programs are truly massive—social insurance spending represents half the federal government—so it's important we spend that money well."
Sacks will be teaching a course in experimental methods that examines the role of experiments in the field of business, why they are critical, and how students can extract actionable business insights. He will also pioneer a new course on health insurance in the U.S. that will cover topics such as why healthcare is a critical yet difficult market, studying insurer failure and success, and the relationship between health insurance plan design and insurance cost and spending.
---
This year's new faculty members join the 11 who WSB hired in the 2021-2022 academic year.
---