Empowering Accounting Students to Take the High Road
Amanda Carlson is living her dreams in reverse.
"Earning a PhD had always been my dream. It was always the thing that I said I would do if I won the lottery," says Amanda. "I just didn't think it was within my reach when I was still working and making a salary that would have had a large opportunity cost to give up."
She had graduated magna cum laude from Harvard University with a Bachelor of Arts in history and literature, "but I always knew I wanted to go into business."
Accounting—financial reporting—is a key area of business. "Financial reporting is critical to the operations of the stock market and to investors having confidence in the financial reporting that companies are putting forth."
Amanda joined the audit division of Big Four accounting firm PricewaterhouseCoopers (PwC). She became a CPA and worked in nonprofits and private industry while going back to school part time to earn an MBA and a master's in accountancy from Bentley University. Then she applied for—and won—the American Institute of Certified Public Accountants (AICPA) Accounting Doctoral Scholar fellowship that led her to WSB's doctoral program.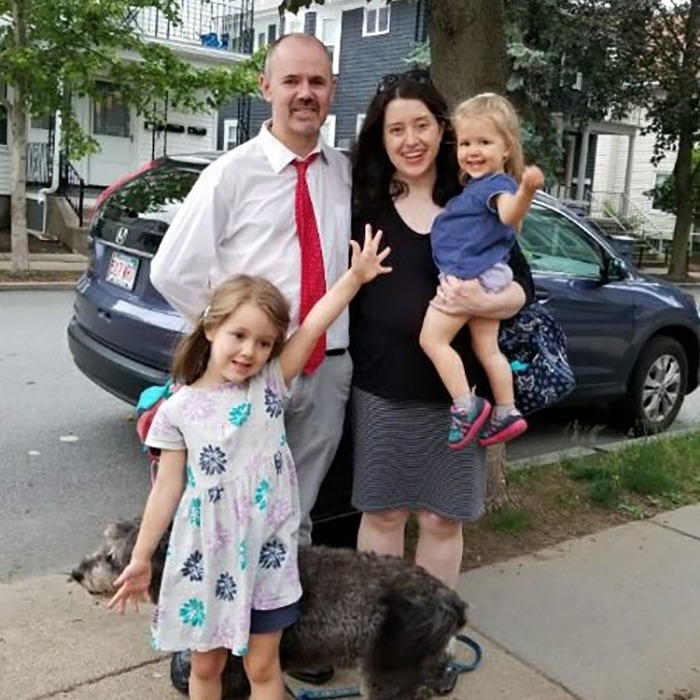 Amanda moved to Wisconsin to pursue her PhD in accounting. She will relocate to Massachusetts with her family after graduation for a tenure-track faculty position.
Amanda's research focuses on how auditors navigate what she refers to as the "gray zone," the tricky areas where there's no clear right or wrong.
"When students take financial accounting, they often think that things are very black and white, but there are so many judgments accountants and auditors have to make about how conservative or how aggressive they're going to be in their accounting."
For example, a less ethical accountant may find greater revenue in a gray zone of a client's financials when the numbers work out to actually be slightly less for that year.
As an educator of the accounting industry's next generation of leaders, Amanda hopes her students are willing to put ethical decision-making ahead of other professional gains. She believes a balance can be struck between conservative and aggressive judgments.
"Pushing others to do the right thing is contagious in a good way," she says.
Amanda is looking forward to getting back to the classroom and recently accepted a tenure-track faculty position at Merrimack College in Massachusetts beginning in August 2023.
"I really love working with students and mentoring students."
Amanda has sung in choirs all her life. She sees parallels between performing and teaching, bringing skills learned in operas and musicals to the classroom.
Who inspires you?
Karla Zehms and Brian Mayhew, both associate deans and accounting professors at WSB. Karla and Brian are very different in how they operate in the classroom and in their research, but it's been amazing to learn a few different perspectives on how to succeed in this world of academia. They both successfully balance time with family, research, and teaching.
What's your favorite place on campus?
My family enjoys going to Memorial Union Terrace. My husband and I take our two girls there for their favorite treats—pizza, french fries, and ice cream.
What's one of your favorite hobbies?
Music. I have joined choirs nearly everywhere I have lived and I worked professionally as the controller for the New England Conservatory of Music.