Artificial intelligence. Climate change. Racial disparity. These topics—so prevalent in today's zeitgeist and rife with complexity—seek answers and new ideas from individuals, businesses, and society at large. New faculty members joining the Wisconsin School of Business this fall bring with them cross-disciplinary research with immediate relevancy to challenges we face today and help students think critically about complex issues by extending that research into the classroom.
The eight faculty members span five academic departments, exemplifying the continued investment WSB is making in knowledge and thought leadership that will shape industry and educate the next generation of leaders.
"Our newest faculty members bring impactful research and expertise at a time when change in the business and technological landscape is unprecedented," says Vallabh "Samba" Sambamurthy, WSB's Albert O. Nicholas Dean. "Their work addresses today's most critical and complex social issues while benefitting Wisconsin School of Business students who will learn from some of today's most innovative thought leaders."
WSB extends a warm welcome to the following new faculty:
Stuart Craig
Assistant professor of risk and insurance
Not only are Americans spending nearly $1 out of every $5 on health care, but it's also the fastest-growing sector of the economy, says Stuart Craig, who conducts research on the causes and consequences of health care spending.
"The question is, why is that? And what is it costing us as a society to pay for that? Because most non-elderly people in the U.S. are privately insured, prices play a large role in determining how much we spend on health care," Craig says.
Craig's work looks at business-to-business price setting in health care.
"Consumers in health care are typically insured, meaning they do not face the full price of health care services when they receive treatment," he says. "Instead, prices are set in business-to-business negotiations, but consumers still ultimately face those costs through higher premiums and cost sharing."
His research on hospitals examines pricing and the negotiation process, including how hospitals negotiate with medical device companies and health insurers, and in turn how health insurers negotiate with employers for their employees' premiums. In many cases, a hospital merger might cause prices to rise not because of an improved product or service, but because a hospital is squeezing out the competition.
"From 2000–2020, there were over 1,000 mergers between hospitals and hospital systems. It is important for us to examine these kinds of mergers to understand whether they are good for consumers or not," Craig says.
Prior to joining WSB, Craig was a postdoctoral associate at Yale University's Tobin Center for Economic Policy. He earned his doctorate in health care management and economics from the Wharton School of the University of Pennsylvania. Craig won the National Institute for Health Care Management Foundation's 25th Annual Research Award for his work on hospital pricing and the privately insured. The award recognizes outstanding published work from researchers furthering innovation in health care financing, delivery, and organization, or the implementation of health care policy.
Craig will be teaching Economics for Managers in the professional and full-time MBA programs.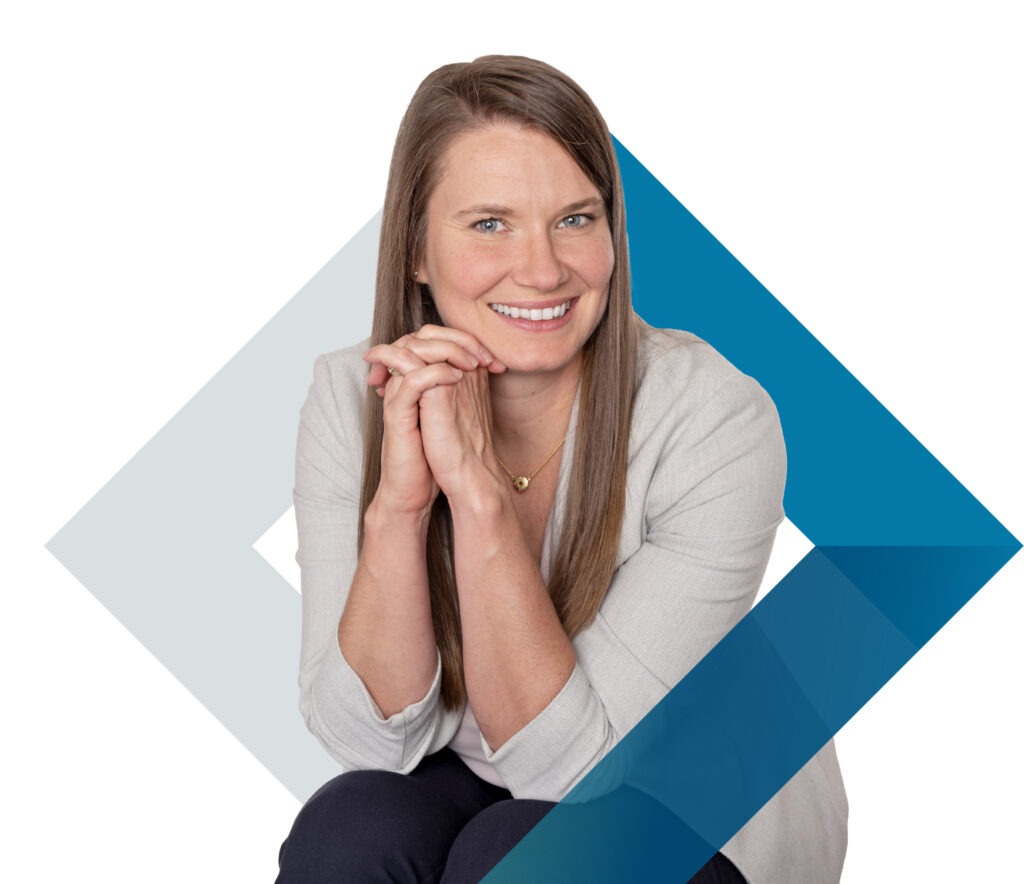 Ewelina Forker
Assistant professor of accounting and information systems
Returning to Wisconsin is a bit of a homecoming for Ewelina Forker.
"My first job out of college was just down the road at GE Healthcare in Waukesha," she says. Prior to pursuing her PhD in accounting from Emory University, Forker worked for over a decade in manufacturing and supply chain.
"I observed how new technologies aimed at improving decision quality and efficiency often fell short of expectations because we didn't always anticipate how employees were going to use the technology, especially when it came to forecasting," says Forker. "I wanted to figure out how organizations can make meaningful improvement in their forecasting processes, considering both technical and behavioral aspects of forecast accuracy."
Today, Forker's research looks at the design of effective management control systems in joint human-machine decision making, particularly in the context of organizational forecasting and planning.
"My research aims to provide empirical evidence on when companies should include manager discretion and how they can design effective performance measurement and incentive systems to get the most out of these joint human-machine decisions," she says.
Forker will be teaching Managerial Accounting in the professional and full-time MBA programs.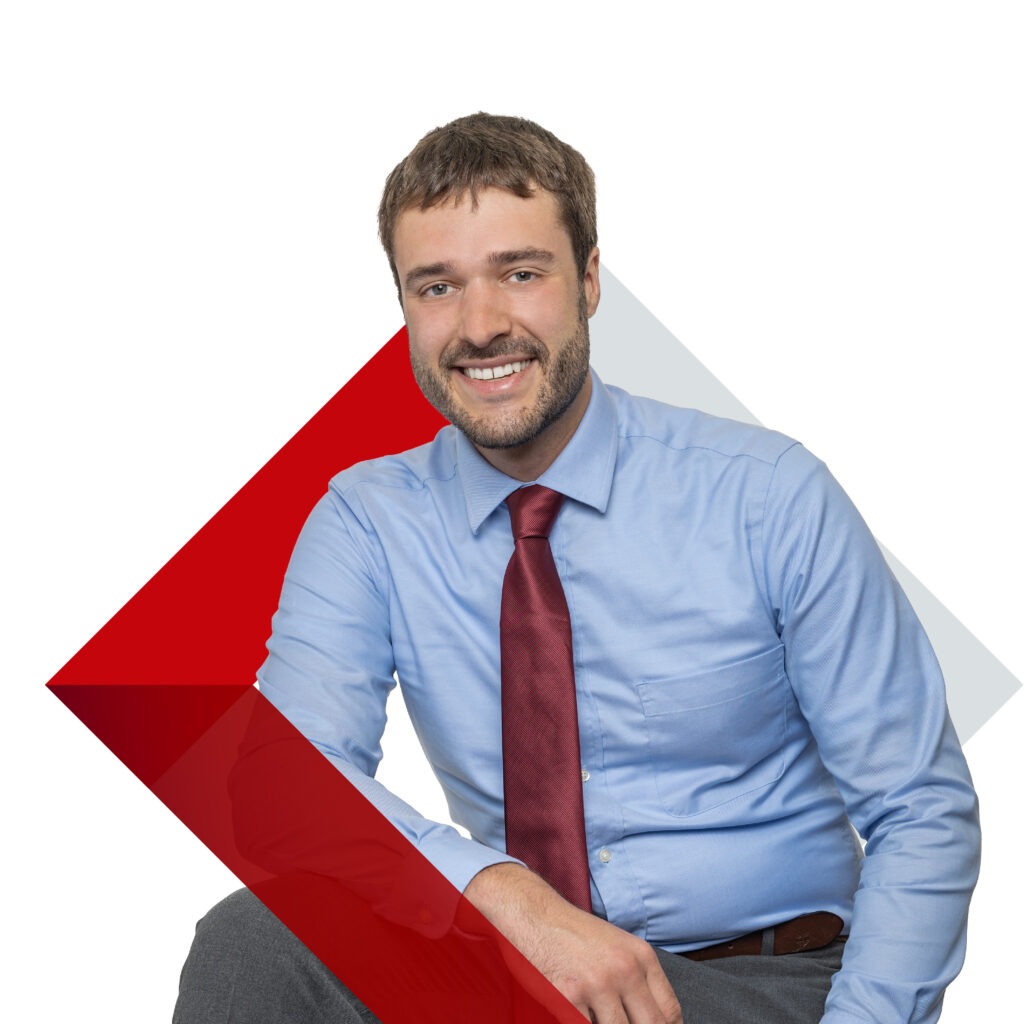 Philip Mulder
Assistant professor of risk and insurance
For someone whose research centers on climate change, Philip Mulder has encountered surprisingly little controversy.
"What I've actually found is that there's a lot of very practical interest in the solutions," he says. "A lot of my focus is on adaptation: how households, insurers, lenders, and governments adapt to dynamic climate change risk. The first thing that's relatively uncontroversial about it is how many of the costs are already being borne by communities. You talk to a community about making smart investments to limit their damages from floods and hurricanes and wildfires, and that's just something they are concretely interested in."
Mulder received his doctorate in applied economics from the Wharton School of the University of Pennsylvania. He worked previously as a research analyst with the Federal Reserve Bank of New York, and most recently, as an economist and researcher for the U.S. Department of Treasury's Office of Financial Research.
"One of the biggest challenges in adapting to climate risk is getting people the right information so that they can make better decisions," Mulder says. It's a topic his students will also delve into this spring during his Risk Analytics and Behavioral Science course.
"I'm excited to research how to best distill complex climate models into digestible signals that people can use effectively, and how to communicate those signals in a way that mitigates some of the decision-making biases that affect the way people think about risk," he says.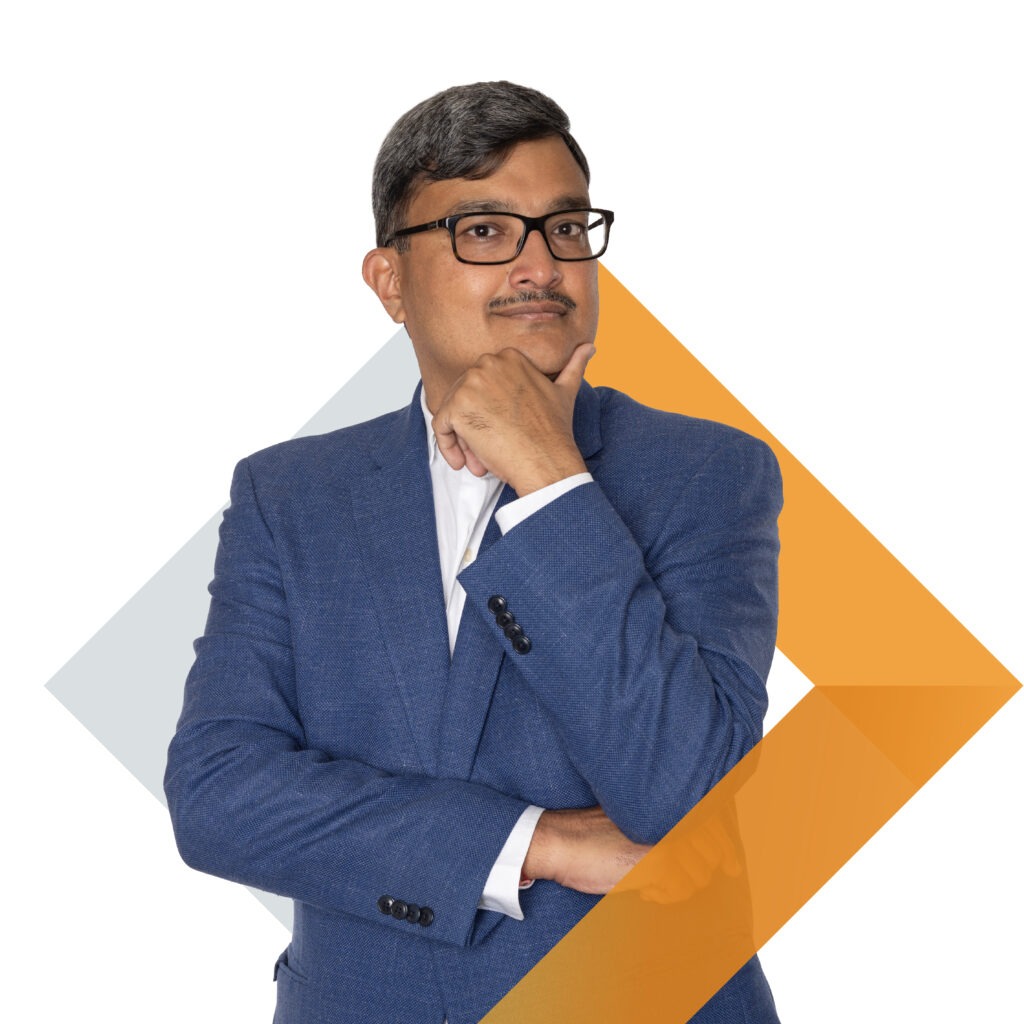 Tarun Kushwaha
Professor of marketing
What launched Tarun Kushwaha's path into his current line of research? His students.
"I consider research and teaching as two sides of the same coin," says Kushwaha. "My research interests in digitization, tech-led transformation, and the human-machine frontier have resulted from interesting and challenging discussions with students in my classroom."
A faculty member in marketing at George Mason University and University of North Carolina at Chapel Hill prior to arriving at WSB, Kushwaha specializes in the areas of customer relationship management, international marketing, market failures, and marketing-operations interface. He has worked on research partnerships with several Fortune 500 firms.
"I take most pride in the fact that I partner with businesses and not-for-profit organizations to bring balance between rigor and relevance in my research," says Kushwaha. "The findings from my research have the potential to alter managerial practice."
Kushwaha has been recognized with numerous awards for both research and teaching. He received his doctorate in marketing from Texas A&M University.
He will be teaching Marketing Channel Strategy to undergraduate and MBA students.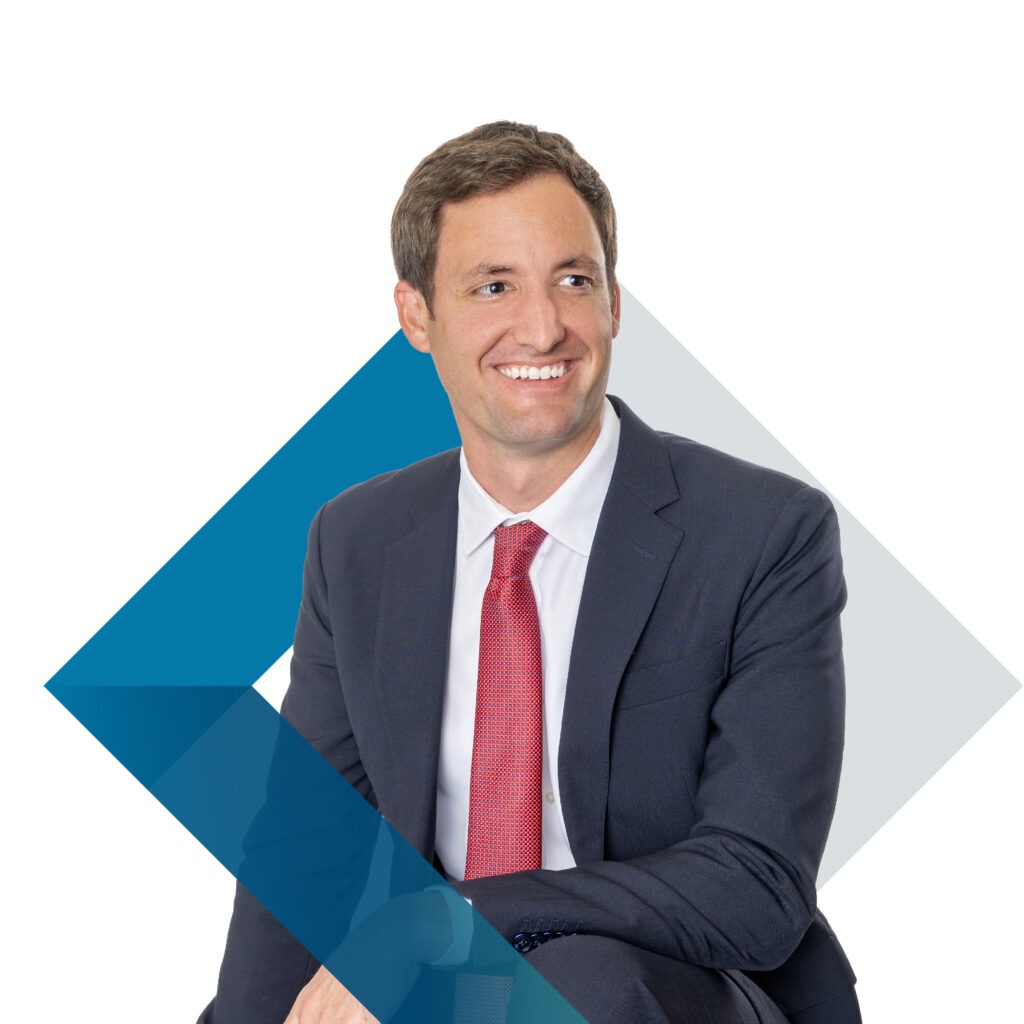 Erik Mayer
Assistant professor of finance
Erik Mayer came across Harvard economist Raj Chetty's work on intergenerational economic mobility while in graduate school.
"I became really interested in the potential role of local financial institutions in these geographic differences in economic opportunity across the U.S., and the rest is history," says Mayer. "That was the starting point for my research agenda today, which is seeking to improve our understanding of financial institutions and their role in the lives of individuals and firms, with a focus on ties to economic inequality."
Prior to joining WSB, Mayer was an assistant professor of finance at Southern Methodist University. He earned his doctorate in finance from the Jones Graduate School of Business at Rice University.
Mayer's research on financial institutions and household finance has won numerous awards. His recent studies examine the impact of banking consolidation on low-income families' access to credit and how minority representation among mortgage loan officers reduces racial disparities in the U.S. mortgage market.
"Studies like these are important as we try to understand the causes and consequences of various forms of economic inequality," he says.
What aspect of his research is he most excited about?
"Honestly, all of it… with a slight edge toward newer projects," Mayer says. "Top-tier research studies are typically multi-year endeavors, so it's important to focus on projects you're truly excited about. You have to be passionate about your research to succeed in this line of work, and I certainly am."
Mayer will be teaching Financial Markets, Institutions, and Economic Activity.
Anyi Ma
Assistant professor of management and human resources
Roles for women have changed significantly over the past 100 years. So why is there still a dearth of female leadership in the top echelons of so many organizations?
It's a question Anyi Ma tackles from an "impression management perspective."
"Women who vie for leadership positions are often seen as unlikeable and untrustworthy," says Ma, whose research interests include diversity, equity, and inclusion as well as motivations driving employee attitudes and behaviors. "We see the same [media] coverage of this problem with Hilary Clinton, Elizabeth Warren, and Kamala Harris, just to name a few."
Ma is working on a long-term study examining the concept of agency—being assertive, taking charge—and how female employees are perceived when they are "agentic" at work.
"I like almost all aspects of the research process," Ma says. "I love developing new research ideas, designing studies to test my ideas, and learning how to communicate my findings in a persuasive way."
Before joining WSB, Ma was an assistant professor of management at Tulane University, where she received the Albert Lepage Teaching Award for Equity, Diversity, and Inclusion. She holds a doctorate in management and organizations from Duke University. Her dissertation won the Alvah H. Chapman Jr. Outstanding Dissertation Award from Florida International University's Center for Leadership, which honors an individual whose dissertation makes an outstanding contribution to the field of leadership.
Ma will be teaching Organizational Behavior.
Anthony DeFusco
Associate professor of finance
An applied microeconomist, Anthony DeFusco's research focuses primarily on household financial decision-making and the choices individuals make in the housing and mortgage markets.
"The core question that motivates a lot of my work is, 'Why do households make the financial choices that they do, and what are the consequences of those choices for macroeconomic outcomes and policy?'" DeFusco says. "For most people, their home is the most valuable asset they own, and their mortgage is the largest debt they have. This means that the choices people make in these markets are just intrinsically important both for their individual financial lives and for the broader macroeconomy."
DeFusco was previously an associate professor of finance at Northwestern University. He is a faculty research fellow with the National Bureau of Economic Research. He has received numerous honors and awards for his work from top journals and research foundations. DeFusco received his doctorate in applied economics from the Wharton School of the University of Pennsylvania.
Next in his research, DeFusco is beginning to think about how the surge in interest rates over the past year and a half, as well as the longer-run fallout from the COVID-19 pandemic, may be affecting housing and mortgage markets. In household finance, "we are still just starting to grapple with what some of the intermediate to long-run consequences of the most recent economic turmoil from the pandemic might be," DeFusco says.
"The interest rate increases were a response to very rapid inflation that we have not seen for a long time in the U.S., some of which was also reflected in remarkably fast growth in housing costs," he continued. "All of these things—interest rates, inflation, and housing costs—are first-order relevant for household finance, and figuring out how to combat and adapt to them is going to be a big challenge, at least in the short to intermediate term."
DeFusco will be teaching Corporation Finance.
Mahka Moeen
Associate professor of management and human resources
Mahka Moeen's research focuses on how entrepreneurs and firms create and enter nascent industries, examining the strategies firms employ during the early incubation stages. Her work has been recognized by the Kauffman Foundation, Strategy Research Foundation, The Academy of Management's Technology and Innovation Management Division, Industry Studies Association, and the Schulze Foundation.
Prior to joining WSB, Moeen was an associate professor and the Sarah Graham Kenan scholar at the University of North Carolina at Chapel Hill. She earned her doctorate in strategy and entrepreneurship from the University of Maryland.
A two-time Poets&Quants award winner—she was named a "Best 40 Under 40 MBA Professor" in 2022 and a "Top 50 Undergraduate Business Professor" in 2020—Moeen will teach Strategic Management.
---